Glenda Gillette
Thursday, April 6, 2017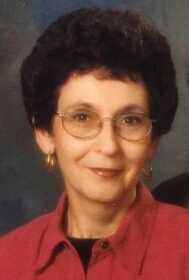 TRUMANN - Glenda Kaye Gillette, 69, passed away Sunday April 2, 2017 at Baptist Memorial Hospital East in Memphis, Tenn. among a host of loving and caring friends, family and loved ones. Glenda was born November 8, 1947 in Piggott, Ark. to Ed and Eunice Howard. She was preceded in death by her parents and a sister Judy Smart.
Glenda graduated from Arkansas State University in 1969 with a degree in sociology. She was employed by the Department of Human services as a Case Worker until her retirement in 2002. She loved retirement and enjoyed spending time as a home maker. She was a member and attended Maple Grove Baptist Church in Trumann. She loved being a member of the ladies Sunday School class.
Glenda's passion in life was her family. She loved taking care of her family and seeing after their every need, right down to the last detail. Glenda loved the ASU Red Wolves, especially the football and basketball games. She seldom ever missed a home game. She was a loving, special person who will be missed by her family, friends, and loved ones.
She is survived by her husband of 48 years, Rick Gillette; son Derek Gillette (Holly) of Cabot, Ark. and Brad Gillette of Trumann. She had three grandchildren, Tommy Gillette, Emily Gillette and Joseph Gillette of Cabot, Ark.
Funeral services were held April 5th in the chapel of Thompson Funeral Home with Rev. Anthony Patterson and Ronnie Dye officiating. Burial followed in Jonesboro Memorial Park Cemetery in Jonesboro, Ark.
Pallbearers were Paul McAnally, John Stuckey, Dean Norris, Mike Dungan, Raymond DePriest and Barry Wood.
The family requests in lieu of flowers donations be made to Maple Grove Baptist Church, 13509 Maple Grove Lane, Trumann, AR 72472.
An online register book can be signed at www.thompsonfuneralhome.net.