Late runs send Lady Indians to victory
Thursday, April 13, 2017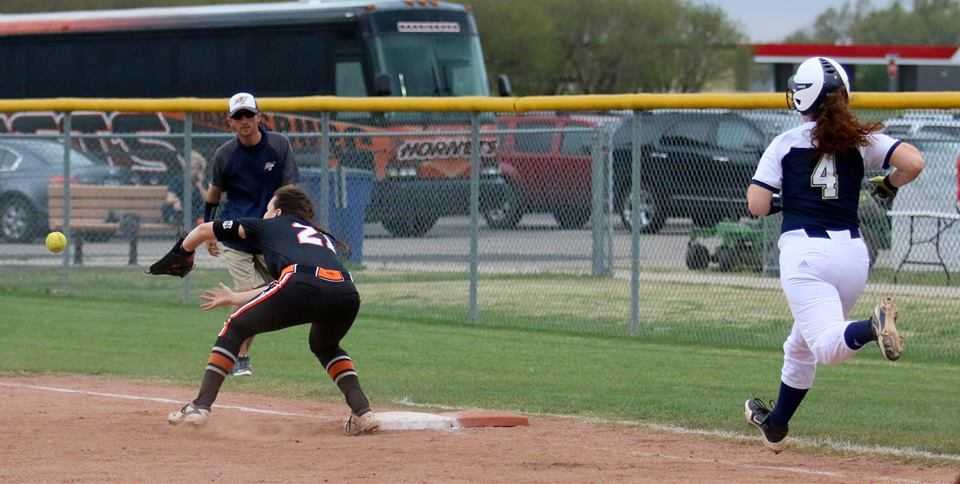 Marked Tree's Harley Daniels and Harrisburg's Caitlyn Adams hooked up in pitcher's duel for the first four innings as the Lady Hornets held a l-0 lead. Marked Tree plated four runs in the bottom of the fifth as they went on to beat the Lady Hornets this past Monday in high school softball.
Keely Curtis led off the game for Harrisburg with a pop up out on the infield as Jessica Webb followed with a ground out to first. Jehlian Wright singled only to be left on base as Emily Armstrong grounded out. Ally Byers grounded out leading off for Marked Tree as Brittany Pharis walked. Daniels grounded into a 5-4-3 double play to end the inning. Ansley Wixson popped out leading off the second inning for the Lady Hornets followed by a ground out by Sidney McMullin. Adams singled and was left on base as Lacey Lambright flew out for the third out. Cam Willoughby singled to lead off the bottom half for Marked Tree as Bailey Dunn was hit by a pitch. Sydney Rotscheid lined out as Dunn was caught off base for the double play. Angel Barnes struck out to keep the game scoreless after two innings.
Pick up an April 13 copy of the PCDT on newsstands now for full article!