Syble Watson
Monday, April 17, 2017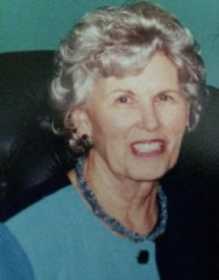 TRUMANN - Mrs. Syble Lee Watson, 86, departed this life on Friday, April 14, 2017 at the Shady Oaks Healthcare Center in Thayer, Mo. She was born in Kiefer, Okla. and had lived most of her lifetime in Trumann before moving to Mammoth Springs, Ark., ten years ago. Mrs. Watson was a housewife, member of the Northern Cherokee Nation of Arkansas and Missouri and a member of the First United Methodist Church in Mammoth Springs, Ark. She was preceded in death by one sister, Addie Mae Gibson and was the daughter of the late J. C. and Minnie Dover Combs.
She is survived by her husband of 67 years, Robert "Buddy" Watson, Jr. of the home; one daughter, Lanita Allen and husband Buz of Mammoth Springs, Ark.; one son, Lee Watson and wife Sandra of Trumann and three grandchildren, Jonathan Watson, Amy Collier and Tera Bishop
Funeral services will be Tuesday, April 18, 2017 at 1:30 p.m. in the chapel of Thompson Funeral Home with Rev. Mark Constant officiating. Burial will follow in Jonesboro Memorial Park Cemetery in Jonesboro, Ark.
Pallbearers will be Ron Taylor, Zach Pankey, Bobby Byrd, Jonathan Watson, Bobby Benson and Jim Grady.
Visitation will be Tuesday from 12:00 noon to 1:30 p.m. at Thompson Funeral Home in Trumann.
Memorials may be made to the Alzheimer's Foundation Of America, 322 Eight Ave., 7th Floor, New York, N.Y. 10001.
An online register book can be signed at www.thompsonfuneralhome.net