Perry signs to play for Central Baptist College
Thursday, April 20, 2017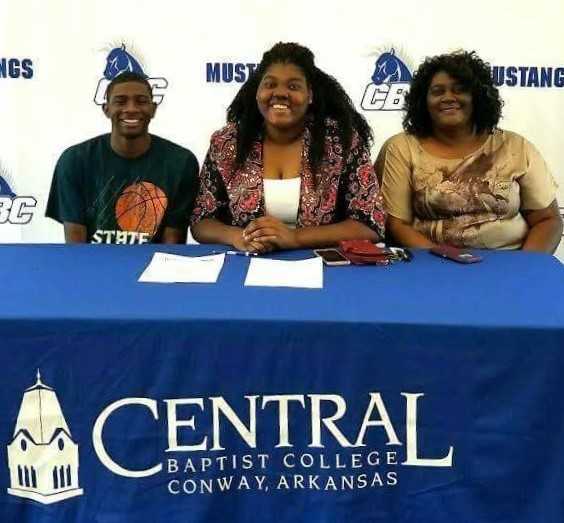 Lexi Perry of Marked Tree signed a letter of intent to play basketball for Central Baptist College (CBC) in Conway. Perry played the last two years at Mineral Area College.
During her time at Mineral Area, Perry helped the Lady Cards win a conference championship and a regional runner-up while being ranked #21 nationally in the 2015-16 season. The Lady Cards wont he regional championship this past season.
Perry is a 2015 graduate of Marked Tree High School where she received all-state honors in2015. Perry was also a four-time all-district, all-conference and all-NEA selection to go along with a two-time all-regional selection.
Perry finished her career as a Lady Indians with 1514 career points to go along with 1229 career rebounds.
Central Baptist College is a four-year, private liberal arts college in Conway, Arkansas. Majors are available within the fields of behavioral science, business, general education, missions, music, religion, and science. CBC sports' teams compete in the American Midwest Conference.
Perry is the daughter of Adrian Perry and has one brother, Markel Perry, who plays on the Marked Tree boys' senior high team.