Warriors rout rival Marked Tree 14-1
Thursday, April 20, 2017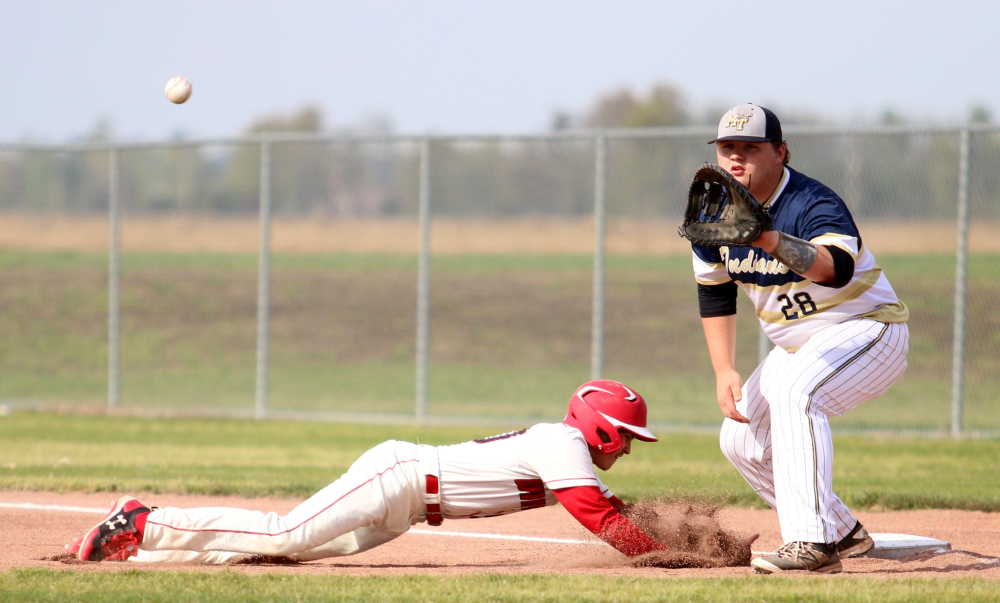 EPC scored four runs in the bottom of the first inning and never looked back as they went on to beat conference rival Marked Tree 14-1 last Thursday in high school baseball action in Lepanto.
The Indians went down in order against EPC starter Hayden Malone as Kentarius Allen and Eli McCrary both struck out and Gavin Lowry grounded out. The Warriors sent nine batters to the plate scoring four runs. Kern Kline singled to lead followed by a single from Chanc Gray. Malone singled to plate Kline making it 1-0. Hunter Taylor struck out as Trey Howard beat out an infield single to score Gray making it 2-0. Peyton Phillips singled to score Malone as Howard scored when the outfielder missed he ground ball making it 4-0. Jordan Smith walked, Tysean Garrett went down looking as Brandon Smith drew a walk. Courtesy runner Jerritt Watts was tagged out at home trying to score on a passed ball to end the inning. Chaz Simmons grounded out leading off the second inning for Marked Tree as Nick Kinney walked, Brandon Morgan reached on an error and Julian Booker singled to load the bases. Malone struck out Braden Francis and Aaron Hutchens to leave the bases full. The Warriors added two more runs in the bottom of the inning to go up 6-0. Kline grounded out leading off, Gray reached on an error and stole second base. Malone flew out as Taylor reached on an error that plated Gray. Howard had another infield single, Phillips reached on an error that scored Taylor making it 8-0 before Smith looked at strike three to end the second inning.
Full game article in April 20 edition of the PCDT!