Lady Indians falter in non-conference play
Thursday, April 20, 2017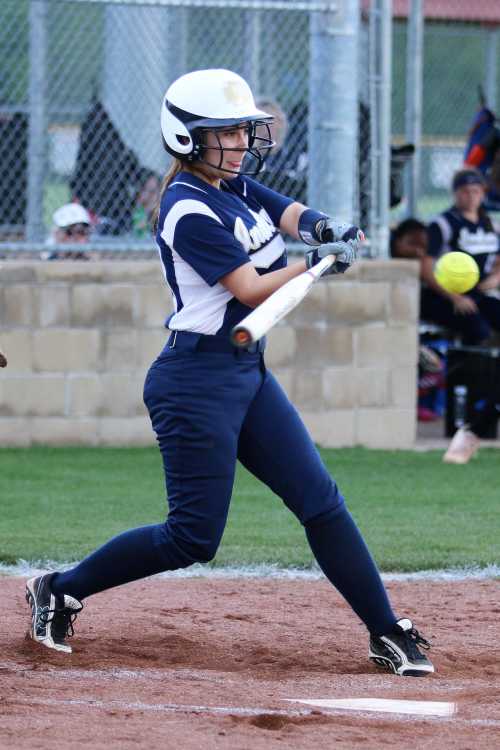 Marked Tree fell behind early, cut the lead to one midway through the game before falling 8-2 to the Riverside Lady Rebels in non-conference softball action this past Monday in Marked Tree.
The Lady Rebels went down in order in the top of the first as Delaney George lined out, Katie Towery popped out and Carson Smith struck out. Marked Tree also went down in order in the bottom half as Ally Byers struck out, Brittany Pharis grounded out and Harley Daniel popped out. Riverside plated two runs with two outs after Bailey Fisher grounded out and Mallory Felton struck out. Grace Puckett drew a walk and scored when McKenna Beach doubled to make it 1-0 Lady Rebels. Brianna Campbell reached on error that allowed Beach to score making it 2-0 Riverside. Whitney Wagganor grounded out for the third out. Cam Willoughby struck out leading off the bottom of the inning for Marked Tree as Bailey Dunn flew out. Sydney Rotscheid walked only to be left stranded when Angel Barnes struck out keeping the score 2-0 Lady Rebels.
Pick up a copy of the April 20 PCDT for full game coverage.