Bay takes road win over BIC
Thursday, April 20, 2017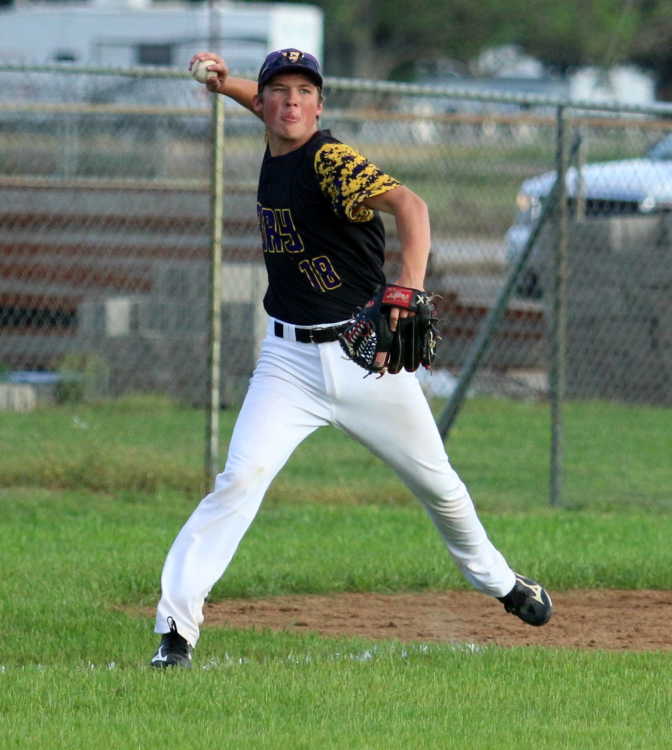 Bay jumped out to an early lead and Taylor Layne kept the BIC bats relatively quiet as the Yellowjackets took an 8-2 win over the Mustangs this past Tuesday in Monette.
Dylan Creech walked to lead off the game for Bay as Nolan Smith followed with a walk. Layne popped out before Caleb Hartgen flew out. Creech and courtesy runner Jordan Jackson moved up a base on a passed ball and both scored when Nathan Higgins singled to make it 2-0 Bay. Tyler Hartgen reached on an error that allowed Higgins to score making it 3-0 'Jackets. Quentin Francomano grounded out for the third out. BIC scored a run in the bottom half of the first to make it 3-1 Bay. The 'Jackets added two more runs in the top of the second as Andrew Oster grounded out leading off before Jimmy DuVall singled and stole second base before Creech singled. Smith flew out, Layne drew a walk as Caleb Hartgen singled to score DuVall making it 4-1 Bay. Higgins reached on an error that scored Creech to make the score 5-1 Yellowjackets. Tyler Hartgen grounded out to force Higgins at second base. BIC got two runners on but couldn't get either across the plate as the score stayed 5-1 Bay.
Full game article in April 20 PCDT!