Jerry Brown
Wednesday, April 26, 2017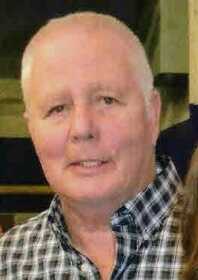 TRUMANN - Mr. Jerry Franklin Brown, 74, departed this life on Monday, April 17, 2017 at Woodbriar Nursing Home in Harrisburg, Ark. He was born in Lake City and lived most of his life in Trumann. Mr. Brown was a retired plant manager and a veteran of the Army National Guard. He was past president of the Trumann Athletic Booster Club, officiated many high school basketball games and was an avid golfer. He was preceded in death by his wife, Gloria Goodwin Brown; and his parents, Ben Brown and Vera Adams Inzer.
He is survived by two daughters, Tammy Holt and husband Carl of Trumann and Vicki Bowers of Trumann; one son, Scott Brown and wife Renee of Trumann; two brothers, Freddie Crowe of Appomattox, Va. and W.H. "Dub" Brown of Baton Rouge, La.; and seven grandchildren, Andrew Holt, Matthew Holt, Ainsley Bowers, Baylee Bowers, Jaedyn Brown, Jaecie Brown, Kyleigh Brown.
Funeral services were held April 20 in the chapel of Thompson Funeral Home with Rev. Kenneth Doke officiating. Burial followed at Jonesboro Memorial Park Cemetery in Jonesboro, Ark.
Pallbearers were Andrew Holt, Matthew Holt, Tyler Pritchett, Wes Osment, Greg Easter and R. W. "Dub" Lyerly.
An online register book can be signed at www.thompsonfuneralhome.net