Lepanto Elementary plants trees in Oates' honor
Friday, April 28, 2017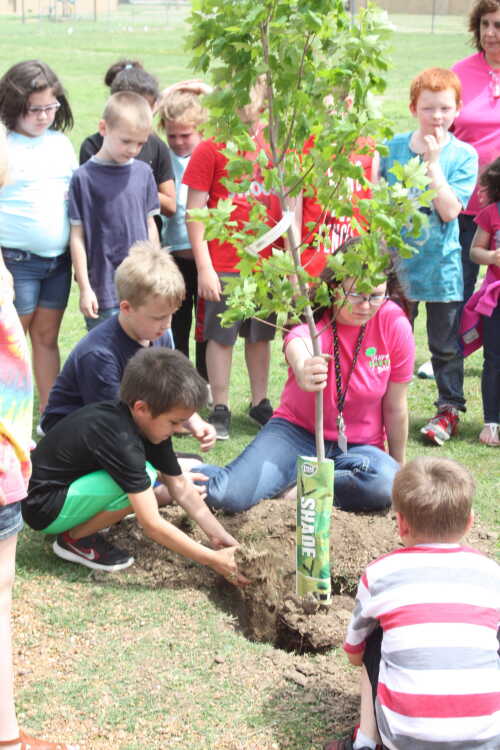 (DT Photo/Corey Clairday)
Lepanto Elementary students celebrated Earth Day last week by planting five trees in memory of school nurse Mrs. Janie Oates, who passed away last August.
The trees were donated by the school's Literacy Coach Paige Tyler--who organized the event--and her husband Keith Tyler. Tyler said a big oak tree was taken down when the new band building was built, and there was no shade on the playground. Each grade, Kindergarten through fourth, got to plant a tree on the playground in Oates' honor, who spent the last 30 years of her career as school nurse before retirement. Each student also got to place a handful dirt for their class's tree.
Tyler said a buddy bench will be added under the Kindergarten tree during Red Ribbon Day in honor of Judy Archer.