Lady Indians shutout at hands of Marmaduke
Sunday, April 30, 2017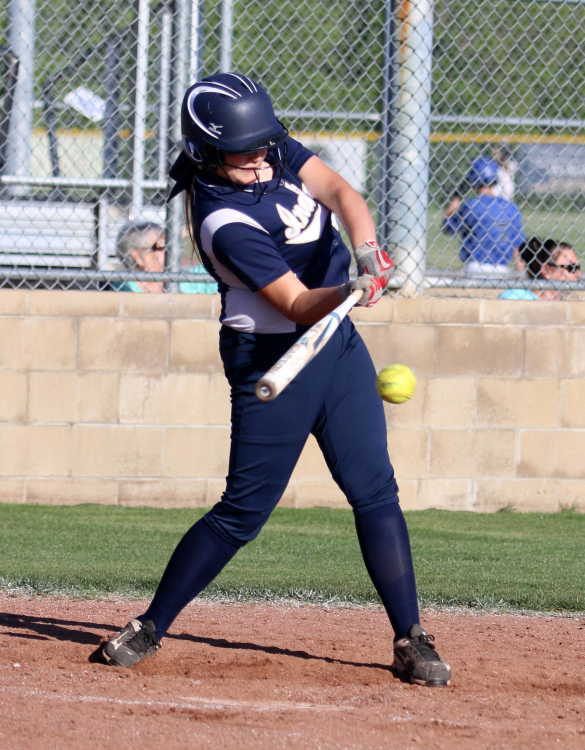 Marked Tree's offense could only muster one hit on the day as the Lady Indians were handed a 10-0 loss by Marmaduke this past Monday in Marked Tree.
Jordan Mays led off for Marmaduke with a single as Natalie Lentz followed with a walk. Sammi Henry singled to load the bases before April Kennedy's bunt single scored Jordan Mays making it 1-0 Lady Greyhounds. Natalie Shelton was hit by a pitch that scored Lentz as Bailey Bridges fielder's choice grounder plated Sammi Henry to make the score 3-0 Marmaduke. Rachel Martin struck out as Angel Johnson grounded out for the third out. Ally Byers popped out leading off or Marked Tree in the bottom half as Brittany Pharis followed with a fly out to center field. Harley Daniels reached on an error only to be left stranded when Bailey Dunn struck out as the score stayed 3-0 Marmaduke. Alyssa Henry struck out as she led off the top of the second inning for the Lady Greyhounds as Jordan Mays was hit by a pitch. Lentz laid down a sacrifice bunt to move Jordan Mays to second before Sammi Henry struck out for out three. Cam Willoughby singled leading off the bottom of the second inning before advancing to second as Taylor Hannah reached on a fielder's choice. Sydney Rotscheid, Tiana Morris and Angel Barnes all struck out to end the inning with the Lady Greyhounds still leading 3-0.
Pick up a copy of the April 27 PCDT for full game article!