Hornets down Cave City in district opener
Sunday, April 30, 2017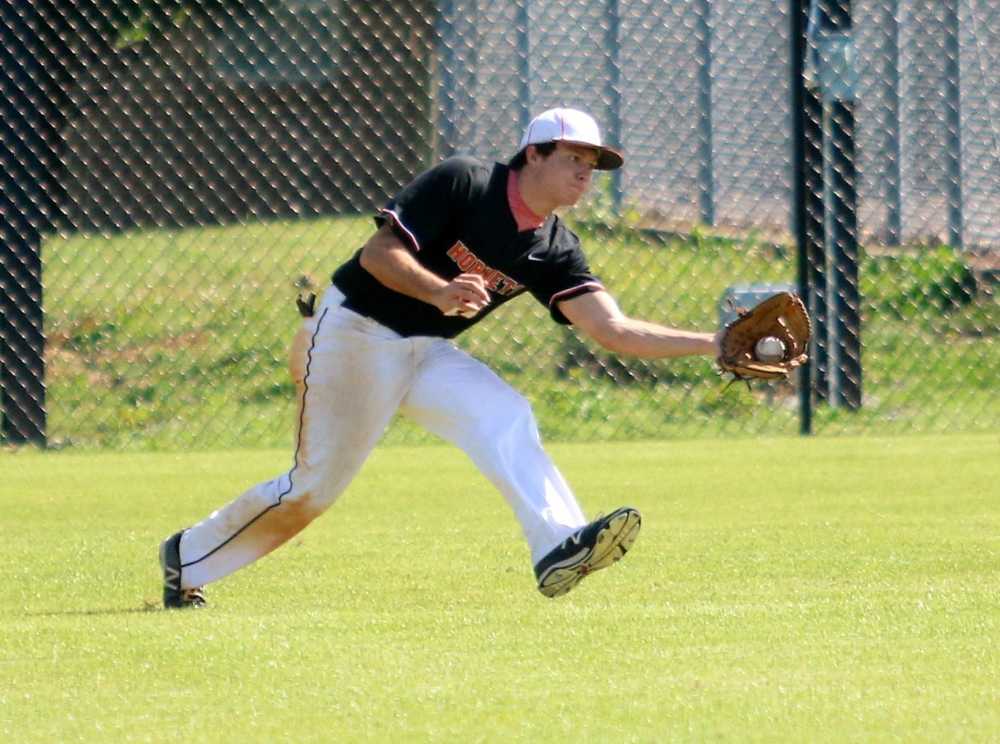 Harrisburg (16-7) scored five runs in the bottom of the second inning and never looked back as they beat Cave City 7-3 in their opening round game of the 4A-3 district tournament in Cave City. The win earns the Hornets a spot in the regional tournament next week in Trumann.
The Cavemen score a run in the top of the first inning to take the early 1-0 lead. Jordan Hindman walked leading off for Harrisburg before being thrown out trying to steal second base. Brady Castle grounded as Jaxson Hawkins walked and Chris Wiggington was hit by a pitch. Dylan Mathis laced a double that plated Hawkins to tie the game at 1-1 before Clay Wright flew out. Zach Biggers struck out the side in the top of the second inning before the Hornets scored four runs in the bottom half. Biggers struck out leading off as Walker Brown doubled down the left field line. Lance McGinnis walked as Brown took third on a wild pitch. Hindman singled to score Brown making it 2-1 Hornets. Castle reached on a fielder's choice that forced Hindman at second. McGinnis scored on an error, Hawkins beat out an infield hit, Castle scored on an error before Wiggington single to bring in Hawkins making it 5-1 Harrisburg. Mathis struck out to end the inning.
Complete game story in April 27 PCDT!