Charles Snyder
Wednesday, May 3, 2017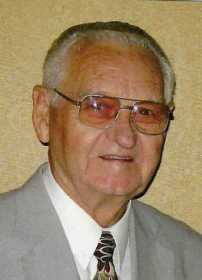 TRUMANN - Mr. Charles Oran Snyder, 92, departed this life Saturday, April 29, 2017 at his son's residence in Biggersville, Miss. He was born in New Albany, Miss., and had lived most of his lifetime in Trumann. Mr. Snyder was a retired electrician for Arkansas Power and Light Company, World War II Army veteran and a member of the First United Pentecostal Church in Trumann. He was preceded in death by his wife, Robbie L. Snyder; one daughter, Judy Hart; one sister and four brothers. He was the son of the late Cary Watsie and Clemmie Grubbs Snyder.
He is survived by two daughters, Peggy Roedel and husband Albert "Bud" of Prescott, Ark., and Donna Snyder of Jackson, Tenn.; two sons, Rick Snyder and wife Terry of Waukee, Iowa and Mike Snyder and wife Mary of Biggersville, Miss.; six grandchildren, Darren Neal, Darla Grissom, Kristin Frego, Leslie Isbell, Richie Snyder, Mykie Snyder and Victoria Lochridge; eleven great-grandchildren, Emilee and Carter Neal, Annah-Clair and Easton Isbell, Alana and Colin Snyder, Madison, Charlie and Trey Snyder, Blake Burns and Natalie Freeman; one great-great-granddaughter, Sawyer Freeman.
Funeral services were held May 2 at the First United Pentecostal Church in Trumann with Rev. Mike Snyder officiating. Burial followed in Jonesboro Memorial Park Cemetery under the direction of Thompson Funeral Home of Trumann.
Active pallbearers were the grandchildren and honorary pallbearers were the great-grandchildren.
An online register book can be signed at www.thompsonfuneralhome.net.