Lady Hornets win district opener, take district title
Thursday, May 4, 2017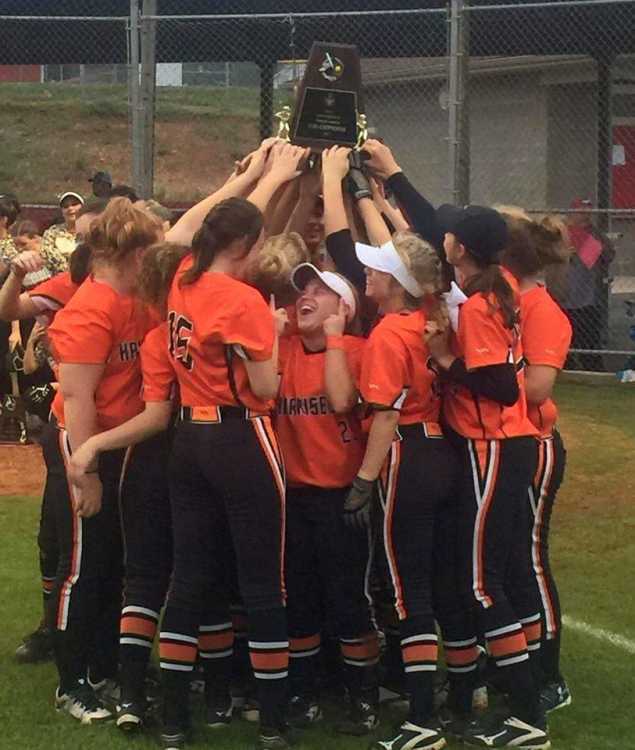 The Harrisburg Lady Hornets (17-8) came back from an early 2-0 deficit before using a six run sixth inning to take an 11-5 lead before beating Cave City by the same score in opening round play of the 4A-3 district tournament in Cave City. Harrisburg came back Friday to beat Pocahontas 15-10 in the semi-finals before getting a 13-12 walk-off win over Trumann in the finals.
In the opener, Cave City jumped out to a 2-0 lead in the top of the first inning as Harrisburg cut the lead in half in the bottom half. Keely Curtis tripled leading off for the Lady Hornets and scored on a ground out by Jessica Webb. Jehlian Wright lined out, Caitlyn Adams doubled before being thrown out at the plate trying to score on a single by Ansley Wixson to keep the score 2-1 Cave City. The Cavewomen went down in order in the top of the second as did the Lady Wildcats. Sidney McMullin grounded out leading off, Melanie Jackson walked before being forced at second base on Emily Armstrong's fielder's choice. Emily Armstrong was caught stealing for the third out keeping the score 2-1 Cave City.
Full game story in May 4 edition of PCDT!