Lady 'Jackets swatted 6-1 by Armorel in district finals
Thursday, May 4, 2017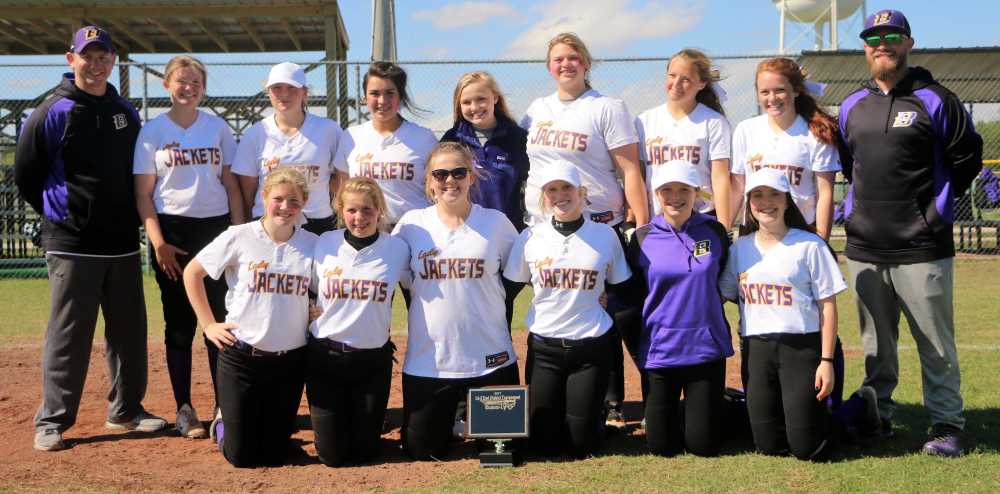 Bay (8-11) could only produce one run against Armorel as they lost 6-1 in the finals of the 1A-3 East district tournament this past Monday in Bay. Bay beat Rector 11-5 in the first game of the day to reach the championship game.
Jessie Martin struck out looking to lead off the game for Bay as Sophia Rottinghaus followed by striking out. Hartley singled only to be left on base as AnnMarie Wood lined out. Armorel got a runner on with one out as Bay turned a double play as Hartley snagged a line drive and threw to first for the out to keep the game scoreless. Kira Durecki singled leading off the top of the second inning for the Lady 'Jackets as Bailee Kirby reached on an error as Durecki was tagged out for over running third base. Jordan Taylor and Adela Herrera both struck out. The Lady Tigers went three up and three down as the game still remained scoreless.
Complete game article in May 4 edition of the PCDT!