Bay captures 1A-3 East district title on walk-off
Thursday, May 4, 2017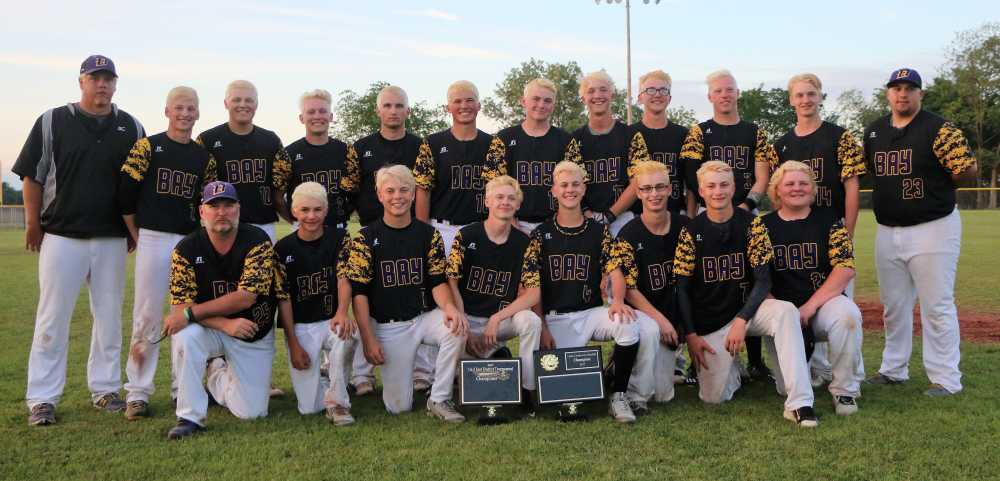 Bay (19-4) scored two runs in the bottom of the seventh, the winning run on a walk-off walk by Nolan Smith, to take a 4-3 win over Armorel to win the 1A-3 East district title this past Friday in Bay. The Yellowjackets posted an 11-1 win over Ridgefield Christian School (RCS) in one semi-final game earlier in the day on Friday.
The Tigers went down in order in the top of the first inning as Taylor Layne struck out the first two batters and Seth McAdams made a great catch in left for the third out. Bay also went down in order in the bottom half as Dylan Creech lined out leading off, Smith looked at strike three and Layne grounded out. Armorel got a runner on with a walk as Layne struck out the next two batters looking. The 'Jackets again went down in order as Caleb Hartgen grounded out, Nathan Higgins struck out and Tyler Hartgen grounded out to keep the game scoreless after two.
Pick up a copy of the May 4 PCDT for full story!