Lady Warriors fall to Salem in district semis
Thursday, May 4, 2017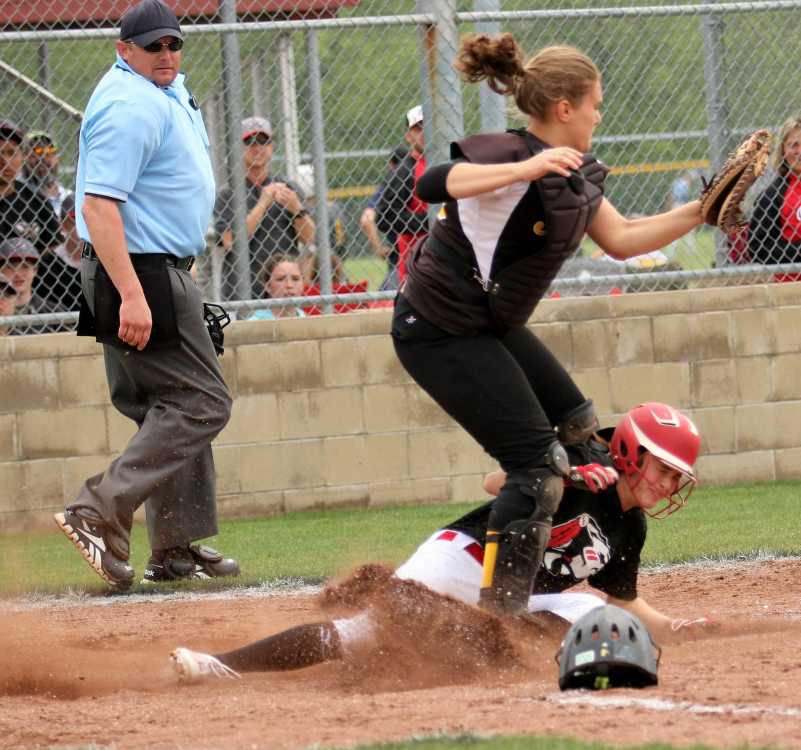 EPC (20-7) kept it close until a three run Salem sixth was to much to overcome as the Lady Warriors lost 8-3 to the Lady Greyhounds in one semi-final game of the 2A-2 district tournament last Thursday at Marked Tree. EPC opened the tournament with a 7-2 win over Flippin and took a 11-10 walk-off win over Cotter to get the third seed for the regional tournament.
Sarah Tacker walked leading off the game for EPC as Bailey Constant struck out. Meagan Allen reached on an error before Jordyn Brewer struck out. Madison Wiggins walked to load the bases only to see Jaleigha Garrett look at strike three for the third out. Salem scored two runs with two outs to take the early 2-0 lead after one. Bre Ward grounded out as she led off the top of the second inning for the Lady Warriors. Kurstin Bryan popped out as Amber Pate was hit by a pitch. Tacker popped out to leave Pate stranded on first. The Lady Greyhounds got runners on second and third with two outs before Allen induced a fly ball out to get out of the inning with the score still 2-0 Salem after two.
Full game story in May 4 edition of the PCDT on newsstands now!