Eldon Wayne Laughinghouse
Tuesday, May 9, 2017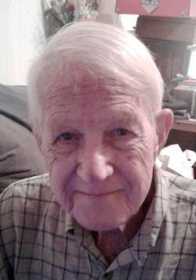 TRUMANN - Mr. Eldon Wayne Laughinghouse, 78, departed this life Thursday, May 4, 2017 at Arlington Cove Health Care in Trumann. He was born January 7, 1939 in Jonesboro, Ark., and lived in Trumann most of his lifetime. He was retired from Parker Hannifin and was a member of the Providence Baptist Church in Trumann. He was preceded in death by his wife, Irene Laughinghouse; two sons, Wayne Laughinghouse, Jr. and Billy Whitman; two brothers and his parents, Oscar and Sudie Barnett Laughinghouse.
He is survived by four daughters, Erika Collins and Peggy Jones both of Trumann, Sharon Crow of Brookland and Vivian Roberts of Horseshoe Lake; four sons, Benton Whitman of Trumann, Terry Whitman of Paragould, Dale Whitman of Jonesboro and David Whitman of McCrory; two sisters, Pat Deford of Texas and Sharon Williams of Okla.; 18 grandchildren, 20 great-grandchildren and two great-great-grandchildren.
Graveside services were held May 8th at Marked Tree Cemetery in Marked Tree, Ark., with Rev. Bobby Brooks officiating. Burial followed with Thompson Funeral Home of Trumann in charge of arrangements.
Pallbearers were Zach O'Brien, Gary Jones, Darrell Crow, Wesley Andrews, Danny Andrews and Jacob Andrews.
An online register book can be signed at www.thompsonfuneralhome.net.