David Fike
Tuesday, May 9, 2017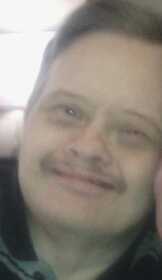 TRUMANN - Mr. David Leslie Fike departed this life Thursday, May 4, 2017 at Arlington Cove Nursing Center in Trumann, Ark., at the age of 61. He was born Tuesday, April 17, 1956 in Trumann and lived most of his lifetime in the Trumann area. He was a member of Faith Baptist Church. David was preceded in death by one sister, Jana Cannon; two brothers, Gary Fike and Ronnie Fike; his father, Owen Fike and his mother and step-father Hazel and Rev. Joe Orr.
He is survived by one brother, Micky Fike of Trumann; two step-sisters, Stella Haynes of Marietta, Ga. and Jo Faye Stimson of Crystal Beach, Fla; two step-brothers, Henry Earl Holt of Paragould and John Paul Orr of Sarasota, Fla., and several nieces and nephews.
Graveside services were held May 8th at Unity Cemetery near Bono with Rev. J.W. Hodges officiating. Burial followed under the direction of Thompson Funeral Home of Trumann.
An online register book can be signed at www.thompsonfuneralhome.net.