Mary Dunnivant
Wednesday, May 10, 2017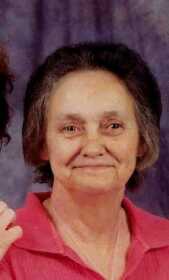 TRUMANN - Mrs. Mary Ellen Dunnivant departed this life on Sunday, May 7, 2017 at Methodist University Hospital in Memphis, Tenn., at the age of 74. She was born Thursday, August 20, 1942 in Trumann and lived most of her lifetime in Trumann before moving to Jonesboro 20 years ago and spent the last 6 weeks in Walnut Ridge. Mrs. Dunnivant was a uniform presser for G & K Uniform Service and of the Pentecostal faith. She was preceded in death by two brothers, Gary Poe and Jimmy Allen Poe and her parents, Thurman Lee and Mildred Lucille Timbs Poe.
She is survived by three daughters, Kaye (Doug) Hodges of Jonesboro, Ark., Kim (Josh) Keller of Lebanon, Tenn., and Jaime Jones of Jonesboro; one son, David Bryan Dunnivant of West Liberty, Ky; 12 grandchildren and nine great-grandchildren.
Graveside services will be Saturday, May 13, 2017 at 1:00 p.m. at Pine Hill Cemetery with Rev. Dub Holt officiating. Burial will follow in Pine Hill Cemetery in Jonesboro, Ark., with Thompson Funeral Home in charge of arrangements.
Pallbearers will be Josh Keller, Dakota Martin, Paul Jones, Bryan Pittman, and Dustin Lacotts.
Visitation will be Saturday from 11:30 to 12:30 p.m. at Thompson Funeral Home of Trumann.
An online register book can be signed at www.thompsonfuneralhome.net