Lady 'Jackets' season ends with tournament loss
Monday, May 15, 2017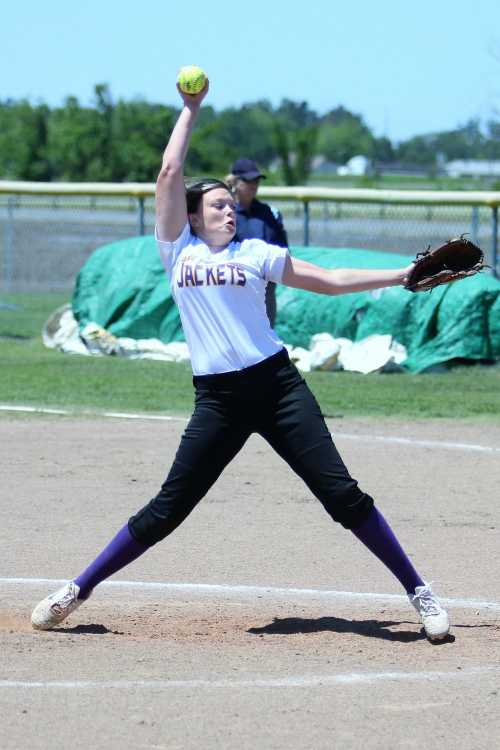 Bay (6-13) had a 6-3 lead over Izard County Consolidated (ICC) after three innings only to see the Lady Cougars score five in the fourth to go up 8-6 and then nine in the sixth holding Bay scoreless to beat the Lady Yellowjackets 17-6 to end their season.
ICC plated two runs in the top of the first inning on a two run homerun to take an early 2-0 lead. Bay responded with three runs in the bottom half. Jessie Martin struck out leading off as Sophia Rottinghaus reached on an error. Mallory Hartley reached on an error before AnnMarie Wood singled to score Rottinghaus making it 2-1 ICC as Hartley was tagged out in a rundown. Kira Durecki singled to bring in Wood as Jordan Taylor singled to score Durecki making it 3-2 Bay. Bailee Kirby grounded out for the third out. The Lady Cougars got two runners on with two outs before Rottinghaus induced a ground ball to get out of the top half of the second inning. The Lady Yellowjackets scored three more times in the bottom of the second to increase their lead to 6-2. Adela Herrera walked leading off before Beth Riga reached on an error. Herrera was tagged out on the previous play when she came off the third base bag. Martin reached on a fielder's choice, Rottinghaus grounded out to score Riga as Hartley singled to plate Martin. Wood reached on an error that allowed Hartley to score before Durecki grounded out for the third out.
Complete game story in May 11 PCDT on newsstands now!