Lady Warriors fall to Marmaduke in regional title game 7-4
Monday, May 15, 2017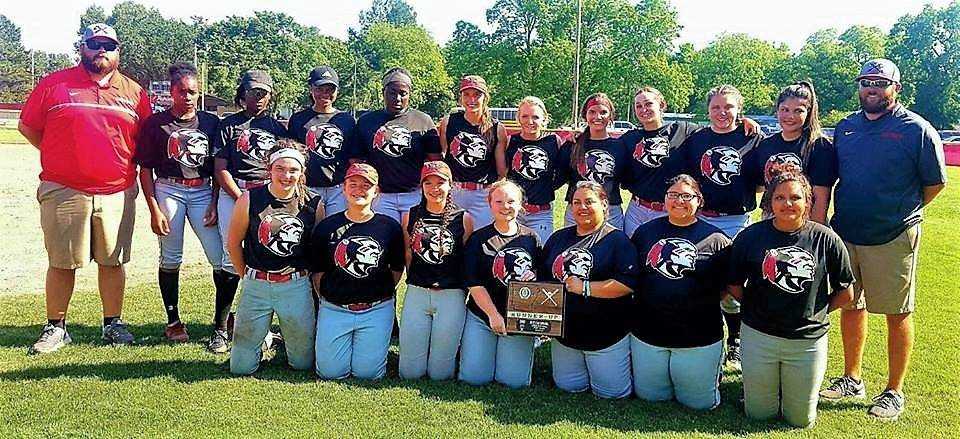 EPC (22-8) couldn't rebound from a three run sixth from Marmaduke (27-4) scored three runs in the bottom of the sixth inning as the Lady Greyhounds posted a 7-4 win over the Lady Warriors this past Monday in Palestine to claim the title for the second year in a row.
Bailey Constant singled to lead off the top of the first inning for the Lady Warriors. Meagan Allen lined out to second before Sarah Tacker singled. Jordyn Brewer singled to plate Constant making it 1-0 EPC. Madison Wiggins reached on a fielder's choice that forced Brewer out at second base. Jaleigha Garrett grounded out for the third out. Jordan Mays grounded out leading off for Marmaduke as Natalie Lentz followed with a single and Sammi Henry walked. April Kennedy and Angel Johnson both grounded out to end the inning with the score 1-0 EPC. Ramissa Acosta struck out leading off for the Lady Warriors in the top of the second before Bre Ward reached on an error. Kurstin Bryan and Constant both grounded out ending the top half of the inning. Bailey Bridges grounded out for the first Lady Greyhound out as Angel Johnson reached on an error only to be left stranded when Maggie Mays popped out and Alyssa Henry grounded out to keep the score 1-0 EPC.
Pick up a copy of the May 11 PCDT for complete game article!