Superintendent Thompson honored at retirement luncheon
Monday, May 15, 2017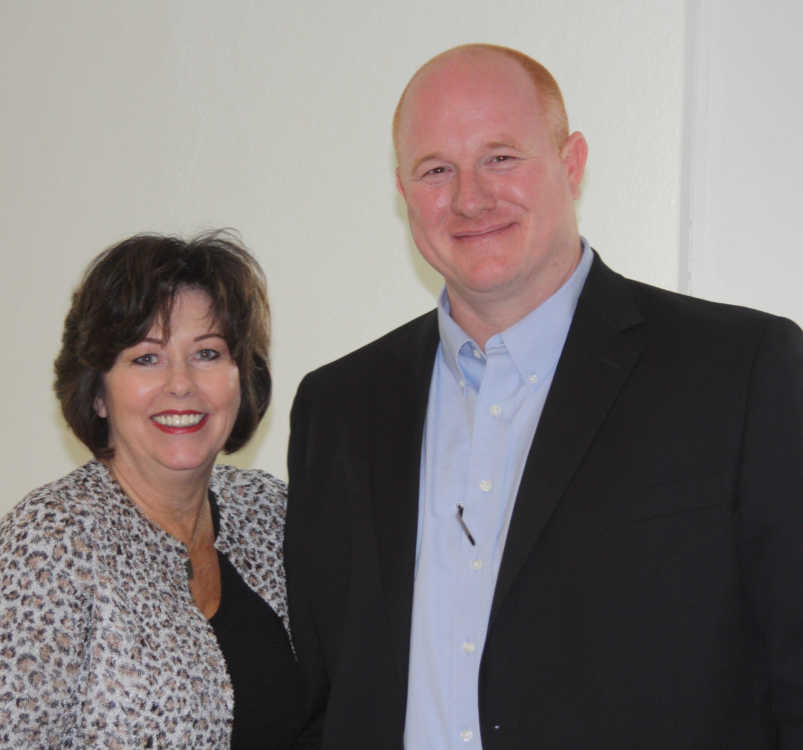 (DT Photo/Corey Clairday)
After 38 years with the Marked Tree School system, the impact Superintendent Annesa Thompson has had on the community was evident during a retirement luncheon hosted for her Saturday by the Marked Tree Historical Society. Thompson started her career teaching Science and served as Assistant Principal and Principal before serving as Superintendent for the last eight years.
Friends, family, and co-workers spoke about Thompson and her contributions to the school and community.
Mary Lou Lovell, one of Thompson's high school teachers, said the words that best described Thompson were enthusiasm and loyalty. "I have seen Annesa grow into an outstanding woman who has contributed so much to this community," Lovell said. "I commend her and the community for maintaining a stable, quality school district that remains independent. Communities need people like Annesa, who grew up here and remained here as an adult."
Marked Tree High School Counselor Bobbie Pharis spoke about how Thompson has "a knack for nudging you to bigger and better things." Pharis said Thompson asked her in 2013 if she had ever thought of getting a Masters in Counseling. Initially, Pharis thought it was crazy, but then she remembered she had made a goal in high school to teach English for a few years and then become a counselor. "I had forgotten about that, but she knew I could do it," Pharis said.
Thompson's sister, Beth Wray, described her as a dedicated person who made their parents proud. "I have never seen somebody so committed and who so loved her work as much as she did," Wray said.
MTHS Principal Matt Wright, who will be the next superintendent starting July 1, said that while he had great parents and had never had to look outside his home for role models, when he came to Marked Tree School District, he found one in Thompson. He said Thompson saw the potential in him to be principal when he didn't and was always amazed how all her decisions in the district focused on what's best for the kids. "She taught me many things, and they all revolved around one saying: do what's best for kids," Wright said. He said the school's many successes were due to Thompson teaching everyone to always do what's best for the kids. "When it comes to kids, Annesa Thompson believed you never arrived, never reached the top," Wright said. "Professionally, she pushed me relentlessly. And personally, I'm a better father, teacher, and person because of what she's done for me."