Lady Hornets tumble in state softball tournament
Thursday, May 18, 2017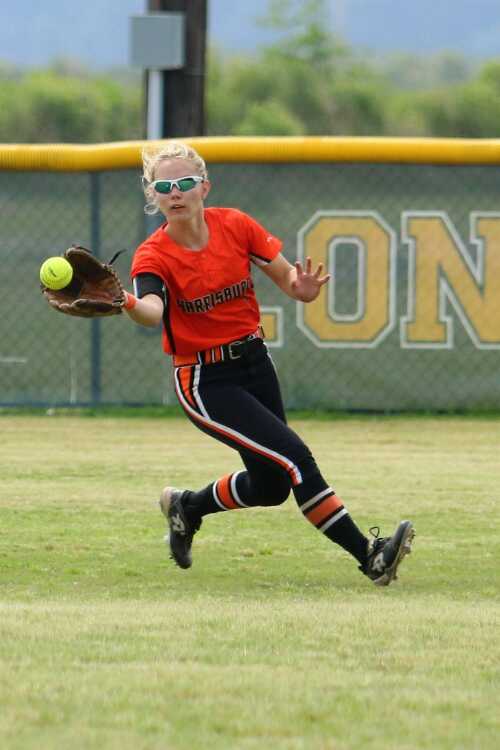 Harrisburg (18-11) jumped out to an early 2-0 lead on Crossett in the opening round of the Class 4A state softball tournament last Thursday in Lonoke. The wheels came off for Harrisburg as the Lady Crossett Lady Eagles scored eight runs over the fourth and fifth innings on their way to an 11-3 win ending the Lady Hornets' season.
Keely Curtis grounded out leading off the game for Harrisburg as Jessica Webb followed with a single. Jehlian Wright struck out before Caitlyn Adams' fielder's choice forced Webb out at second base. Crossett loaded the bases with two outs only to see Melanie Jackson get a ground ball out to leave the bases loaded. Ansley Wixson walked for Harrisburg leading off the second inning and stole second base. Sidney McMullin singled as Wixson came in to score when the ball was bobbled in the outfield making it 1-0 Lady Hornets. Jackson grounded out before Emily Armstrong singled to bring in McMullin making it 2-0 Harrisburg. Lacey Lambright struck out, Curtis doubled before Webb lined out leaving two runners on base. Crossett got two runners on in the bottom half but left them stranded to keep the score 2-0 Lady Hornets after two.
Complete game article in May 18 edition of the PCDT!