Post Office food drive helps local pantry
Thursday, May 18, 2017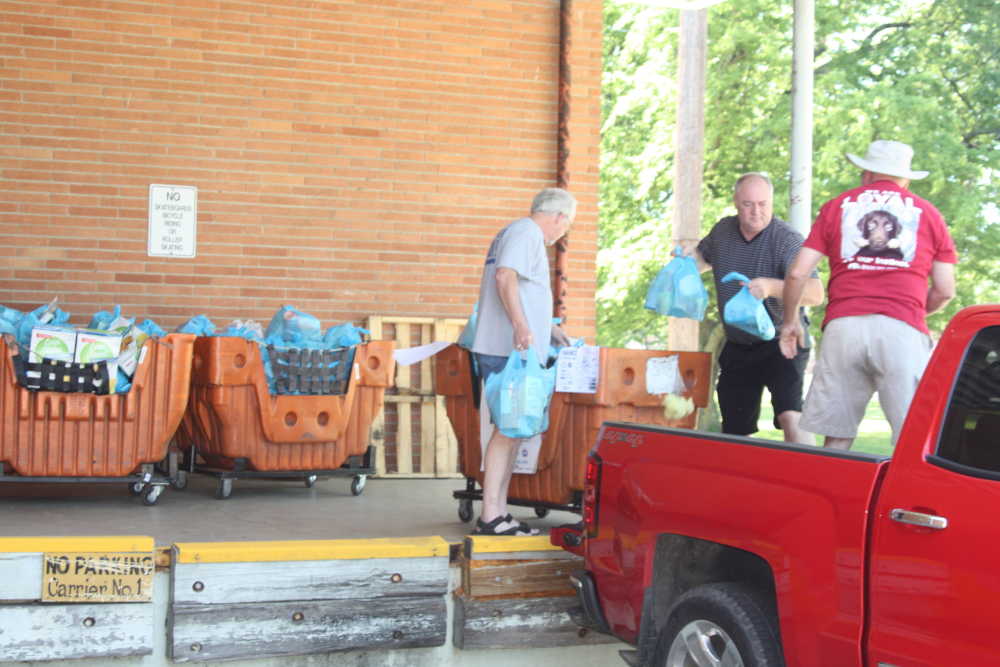 (DT Photo/Corey Clairday)
On Monday, the Marked Tree Post Office gave the food donated during the annual Stamp Out Hunger Food Drive to the Three Rivers Food Pantry. Volunteers with the food pantry picked up three large mail carts filled with donated items which had been collected by postal workers during the food drive last Saturday.
Connie Huff, director of the food pantry, said post offices typically donate the food gathered during their drive locally and that it was greatly appreciated. "Since it was coming from local people, the Marked Tree Post Office chose to keep it local," Huff said.
Altogether, 1,480.5 pounds of food were collected, which Huff estimated would help them feed people for the next two months. "We were overwhelmed when we saw how much had been collected," Huff said. "We want to thank the postal service and employees for their hours of extra work. I know they even made extra trips on mail routes to pick up all the donations. And thank you to the postal customers for their generosity and their love in helping those that need helping hands."
Those who work at the food pantry volunteer on behalf of the clients they serve, and Huff said they keep signing up new clients. "We are grateful for all the community support," Huff said. The pantry is always in need of donations of either food or money. Huff pointed out that monetary donations are especially helpful because they can use it to shop for food to give out, and they also have the capacity to store frozen meats, such as chicken and hot dogs, so those are welcome donations.