Larry Parsley
Wednesday, May 24, 2017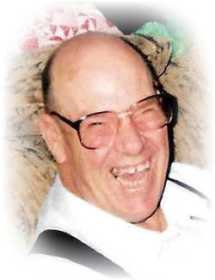 TRUMANN - Mr. Larry Eugene Parsley departed this life on Friday, May 19, 2017 at St. Bernard's Medical Center in Jonesboro at the age of 71. Mr. Parsley was born Sunday, June 10, 1945 in Muskegon, Mich., and had lived most of his lifetime in Trumann. He was a former employee of the Parker Hannifin Company in Trumann and a member of Providence Baptist Church. Mr. Parsley was preceded in death by his wife, Glenda Lydale Pipes Parsley; one daughter, Judy Fay Simpson and his father, John Leonard "J.L." Parsley.
He is survived by two daughters, Sandy Battles and husband Donald and Cathy Parsley both of Trumann; his mother, Wanda Jean Swindle Parsley of Trumann; one sister, Pamela Niswonger of Dixie, Ark.; two brothers, Ronald Parsley of Longville, La. and Terry (Toni) Parsley of Bradenton, Fla.; twelve grandchildren, Jacklyn Tyler, Keith & Shea Battles, Byron & Danielle Williams, Emily & Josh Gandy, Ben, John & Nick Simpson, Noah and Avery; two great-grandchildren, Jordan Battles and Cory Blake.
Funeral services were held May 22nd in the chapel of Thompson Funeral Home with Rev. Bobby Brooks officiating. Burial followed at Harrisburg Memorial Park Cemetery in Harrisburg, Ark.
Pallbearers were Scotty Spence, Tony Ragsdale, Boyce Whitaker, Doug Timbs, Josh Gandy and DeWayne Deboard. Honorary pallbearers were Carl Pruitt, Jim Fowler and the Men of Providence Baptist Church.
An online guest book can be signed at www.thompsonfuneralhome.net.