Herchel Lillard
Wednesday, May 24, 2017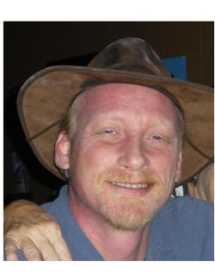 DAYTONA BEACH, FLA. - Herchel Lee Lillard, of Daytona Beach, Fla. passed away Wednesday, April 19, 2017 at his home at the age of 40. He was born December 23, 1976 in Springfield, Mo. and grew up in the Trumann and Jonesboro area and lived in Florida off and on from his teenage years through adulthood in Orlando, Davenport and Sebring. Herchel was a loving son, brother, uncle, nephew, cousin, friend and soulmate. He was a skilled carpenter and a jack of all trades. Herchel will be remembered most for his kind heart and his music. Herchel and his song will be forever remembered with love. He is preceded in death by two brothers, Jeffery Paul Lillard and Jerry David Lillard and his step-father Charles Coffield.
He is survived by his father and step-mother, Jerry and Louvenia Lillard of Trumann; his mother, Sherry Coffield of Davenport, Fla.; three sisters, Laura Humphrey, Sherry Lillard and Becky Sowells; five brothers, George Edward "Eddie" Lillard, Steven D. Lillard, Christopher Lillard, Joe Lillard and Little Jerry Lillard; two step-brothers, Lester Herod and Daniel Herod; one step-sister, Velina Gabbert and his one true love, Bethany Spikes.
A Memorial service will be Saturday, May 27, 2017 at 8:00 A.M. at Christian Worship Center in Trumann, Ark., with Gary Matney and Micheal Dunn officiating.
An online register book can be signed at www.thompsonfuneralhome.net