Leslie Holt
Thursday, May 25, 2017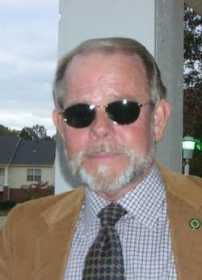 GREERS FERRY - Leslie Wayne Holt of Greers Ferry, Ark. was born July 5, 1948, to Charles and Hazel Holt in Caraway, Ark. Les went to be with the Lord on May 24th, 2017. He was surrounded by his family in Trumann.
Les was drafted into the U.S. Army in 1968 and proudly served his country in Vinh Long, Vietnam in 1969. After returning to Trumann, he worked at Singer company. He joined the U.S. Army in 1975. He was with the 5th Special Forces when he made the decision to attend aviation warrant officers course receiving his wings in 1977. Les went on to become an instructor pilot flying the UH1. He retired in 1995 after 22 1/2 years of service for his country. While in the military he earned many medals. Some of them include 3 Meritorious Service medals, Republic of Vietnam Gallantry Cross with Palm, Vietnam medal with 4 Bronze Service Stars, Master Army Aviator Badge, and the Parachute Badge. After retiring from the Army, Les worked for the Federal Aviation Administration in Little Rock for 15 years.
Les loved to fish and loved his Arkansas Razorbacks! He always stood up for what he thought was right no matter what it was, and he loved his country. He was a respected soldier, wonderful son, husband, brother, father, and grandfather.
Les was preceded in death by his father Charles Holt and brother Larry Holt.
Survivors include his wife of 48 years, Judy (Robertson) Holt; his mother Hazel Holt and brother Terry Holt of Greers Ferry; one daughter, Sonya Holloway with Jeramiah Reynolds from Elba, Ala. and one son, Les Holt with wife Angelina Holt of Brookland, Ark. Les has three grandchildren, Haley Jo Holloway, Seth Holt, and Sidney Holt, as well as many nieces, nephews, and friends that he loved very much and who loved him. He will be truly missed by all.
Funeral service will be Friday, May 26, 2017 at 10:00 a.m. in the chapel of Thompson Funeral Home with Bro. Gary Barker officiating. Burial will follow in Jonesboro Memorial Park Cemetery in Jonesboro.
Visitation will be Thursday evening from 5:00 p.m. until 7:00 p.m. at Thompson Funeral Home in Trumann.
An online register book can be signed at www.thompsonfuneralhome.net