Gartman takes first place in state weight lifting meet
Thursday, May 25, 2017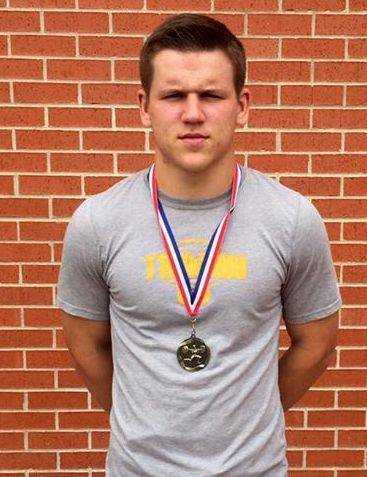 Cade Gartman of Trumann used a personal best in both the bench press and power clean to take honors in his weight class at the state weight lifting meeting meet recently in Alma. The Trumann team took home second place overall missing out on the title by 40 pounds.
Gartman said there were team goals but he also had a personal goal for the meet. "We got third place as a team last year. We worked hard all summer and put in a lot of work. We wanted to take first place as a team but came up a little short. We'll be back next year," Gartman said. "I also had a personal goal of winning in my weight class. I had personal bests of 315 pounds on the bench and 285 on the power clean to take first place," Gartman added.
Zac Burchfield also got an individual award as he took second place in his weight class.
The team is coach by Scott Waymire and Craig Green.