Riverside Ambulance receives award from American Heart Association
Friday, June 2, 2017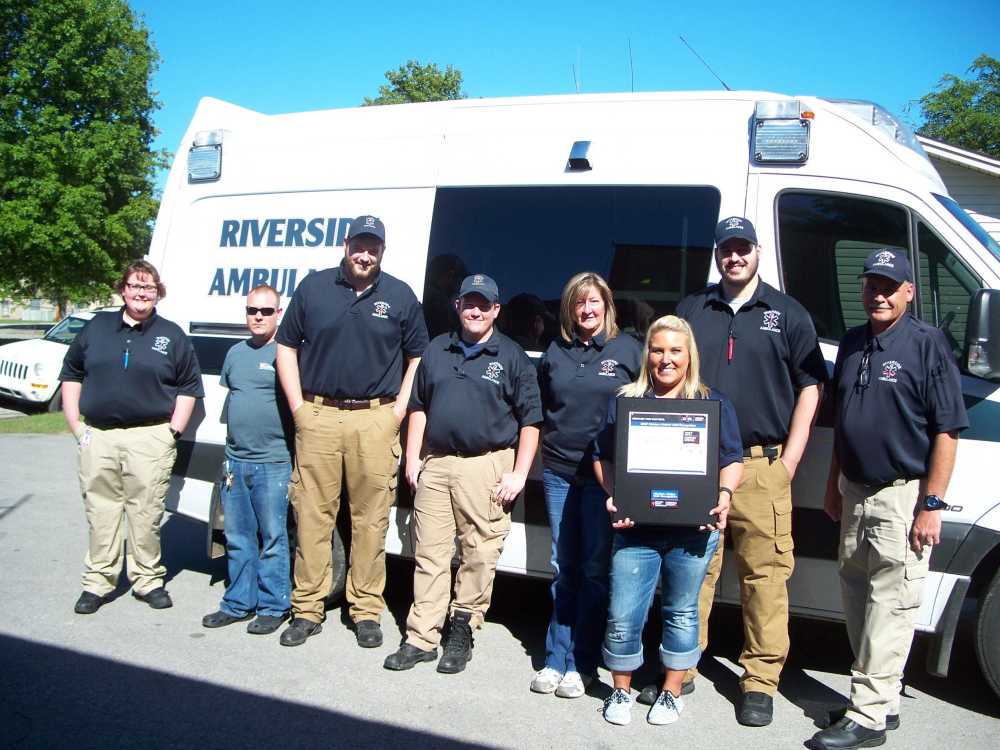 Riverside Ambulance in Marked Tree was one of two EMS services in the state to receive the 2017 Mission: Lifeline EMS Gold Plus award from the American Heart Association/American Stroke Association.
Last week, Riverside owner David Simmons went to Little Rock to receive the award during a ceremony as part of an EMS Week celebration. Twelve EMS services received awards from AHA.
"This was for recognition of cardiac and stroke care, which we do in conjunction with local hospitals," Simmons said.
Simmons said the award recognizes the extra training time Riverside crews have put in to learn to recognize strokes and STEMIs, a type of heart attack that occurs when a major artery is blocked, both of which are time sensitive.
Simmons said it was an honor to be recognized by the American Heart Association. "To be one of two in the whole state, I think that says a lot about our crew," he said.