Trumann's new elementary opens
Friday, June 2, 2017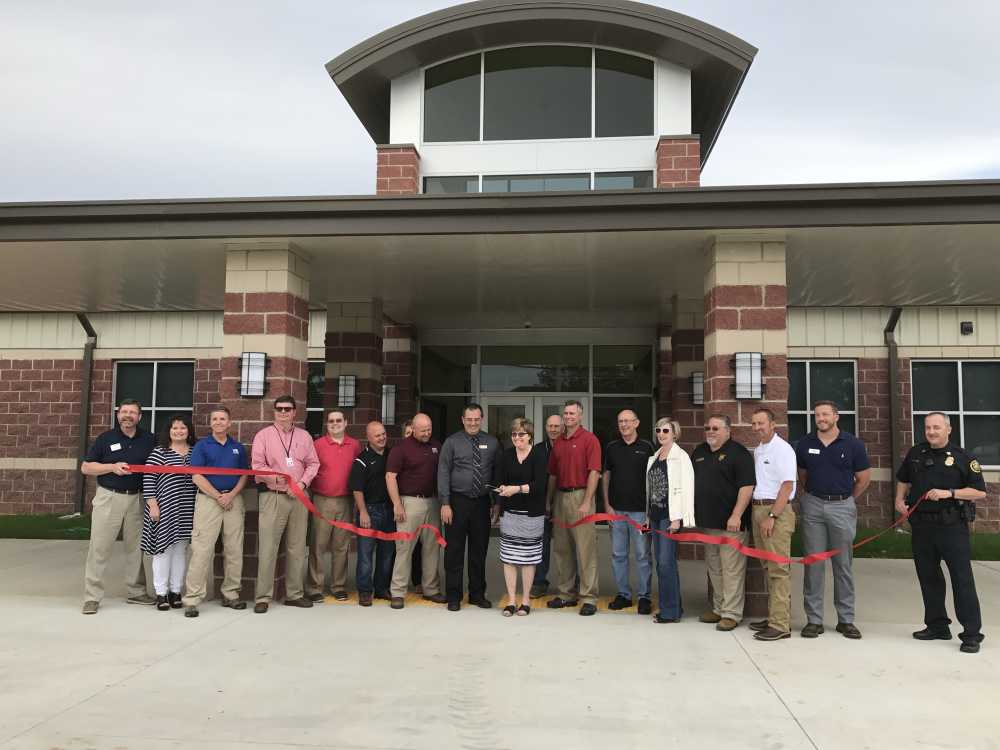 The new Trumann Elementary School made it official with a ribbon cutting and open house on May 23.
"We are so thankful to the community for supporting our school through the millage so we can provide a beautiful building for our littlest learners to attend school," said Superintendent Myra Graham.
Graham said the offices had been moved over from Cedar Park Elementary and were officially open. They have ordered furniture for the classrooms, library, and cafeteria, which should all be complete by July. They will also hold a reading camp at the new facility this summer.
As early as 2011, when Graham started as superintendent, she had been saving money for an eventual renovation of Cedar Park Elementary, but state officials recommended a new building to cut down on costs and provide a better space for students. Voters approved a millage increase in 2014 which, along with the money already set aside and funds from the state, helped pay for the new $12.9 million facility on Willow Avenue.
Trumann Elementary will house grades K-4 in a 92,000 square feet facility. Each grade has its own wing, and each wing has its own safe room along with space to expand for future growth as needed. Classrooms will also be bigger than those at Cedar Park Elementary to meet more up-to-date standards with 750 square foot classrooms for grades 1-4 and 1,000 square foot classrooms for Kindergarten.
CPE's classroom wings will be demolished, but some of its buildings will remain, such as the library, music, and art buildings--which will be Pre-K classrooms--the gym, the safe house, and the cafeteria. CPE was built in 1962.
Security at the new elementary will be more like the high school's, with everyone having to check into the office first. Buses will drop off students at the front side of the school while car riders will be dropped off at the back to minimize traffic as much as possible.
"I can't wait to see the kids' faces in August when they walk into this building built just for them," Graham said.