Carol McClung
Wednesday, June 7, 2017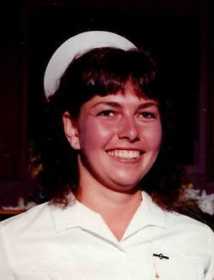 TRUMANN - Mrs. Carol Ann Haynes McClung departed this life on Monday, June 5, 2017 at Flo and Phil Jones Hospice House in Jonesboro at the age of 54. She was born Monday, February 25, 1963 in and a lifetime resident of Trumann. Mrs. McClung was a nurse and was a member of First Christian Church. She was preceded in death by one son, Jesse Aaron Poff; one daughter-in-law, Jessica Poff; and her parents, Jesse and Lorene Sturkie Haynes. She is survived by two sons, Jeremy Kyle Poff of Trumann and Alexander Keith McClung of Jonesboro; one daughter, Hannah Grace McClung of Jonesboro; one sister, Cathy Burton of Trumann; three brothers, Ronnie Haynes of Atlanta, Ga., Roger Haynes of Bono and Ricky Haynes of Jonesboro and one grandson, Jesse Poff.
Memorial services will be Thursday evening at 6:00 p.m. in the chapel of Thompson Funeral Home with Leonard Harp officiating. Burial will be private.
The family will receive friends Thursday from 5:00 to 6:00 p.m. at Thompson Funeral Home of Trumann.
An online register book can be signed at www.thompsonfuneralhome.net.