Trumann student starting ABI biotechnology research internship
Monday, June 19, 2017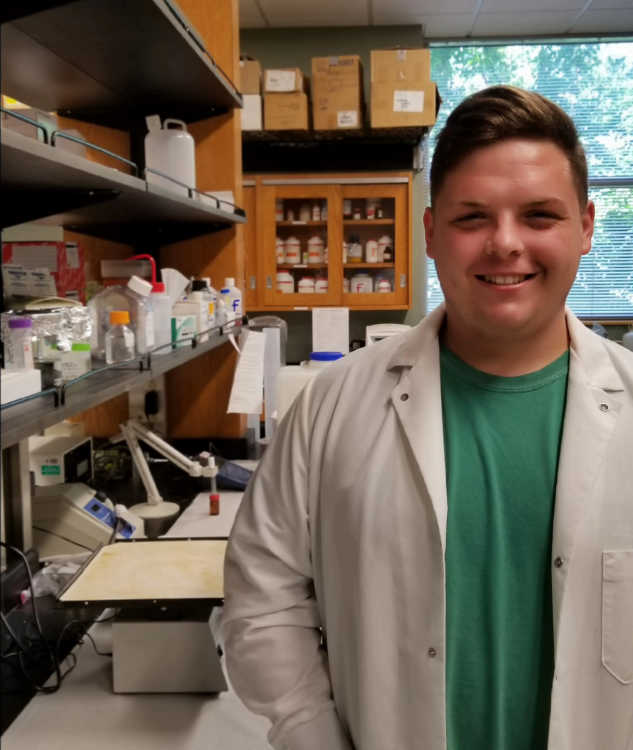 Five Arkansas State University students are pursuing their interest in science this summer through the Biotechnology Research Internship Program at the Arkansas Biosciences Institute (ABI) facility on campus. One of those students, Dustin Rhoads, is from Trumann.
The program provides basic support for A-State undergraduate science majors who want research experience in life sciences or applications of life sciences during the summer of their sophomore or junior years.
Each student is matched with a faculty mentor who is conducting research related to biotechnology or biology from one of several departments and colleges, based largely on the student's interests. Selection also is based on academic credentials.
The students, along with their future plans and comments from their applications are:
Dustin Rhoads plans to go to dental school after completing his degree at A-State. His faculty mentor also is Dr. Malathi Srivatsan.
"I chose to apply for this internship mostly because of my interest in the field," Rhoads said. "Neurology has always been and interest of mine. Furthermore, the research we are doing at Dr. Srivatsan's Lab could be used to help so many people. Neuroregeneration could impact the lives of millions, and to be a part of something that could do that is very special to me. What sparked my interest in science was the way it's completely unique from all other academic fields, it has no sense of complacency, and is forever evolving. Iím the kind of person who would rather study how things work as opposed to memorizing hard set facts, so the sciences are definitely for me regarding that aspect. I chose Arkansas State University because growing up I was always around it, almost developing it as a second home before even leaving high school, also accompanied with the report of its programs, made it a complete match for me."
The other students are Madalyn Rose Weiner of Little Rock, Oliver Dozier of Paragould, Kayleigh Nelson of Marion, and Aylin Villalpa-Arroyo of Hidalgo, Mexico.
Each internship is valued at $2,500. The students work 20 hours per week for 10 weeks. An additional $500 is provided to the supporting laboratory for research supplies.