Jolene Perryman
Tuesday, June 20, 2017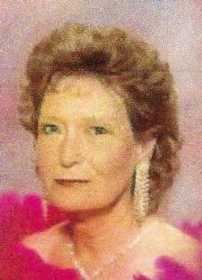 BORDELONVILLE, LA. - Mrs. Jolene Hicks Perryman, 75, departed this life on Tuesday, June 13, 2017 at her home. Mrs. Perryman was born in Weona, Ark., She was a factory worker and of the Pentecostal faith. Mrs. Perryman was preceded in death by her daughter, Patricia Gaspard and her parents, Luther E. and Mae Hicks.
She is survived by her husband, Jessie Lueallen of the home; two sons: David E. Perryman of Hessmer, La. and Curtis W. Perryman of Lettsworth, La.; one brother, Charles E. Hicks of Trumann; three grandchildren, Danny, Ashley and D.J. and numerous great-grandchildren.
Funeral services were held June 19th in the chapel of Thompson Funeral Home with Bro. Ricky Forbis officiating. Burial followed in Marked Tree Cemetery in Marked Tree, Ark.
Pallbearers were Jim Bishop, Gary Don Holmes, Dean Stout, Jay Wilson, Chris Vaught, Daniel Holmes and Harold Lueallen.
An online guest book can be signed at www.thompsonfuneralhome.net.