Extension agent talks about tick study
Wednesday, June 28, 2017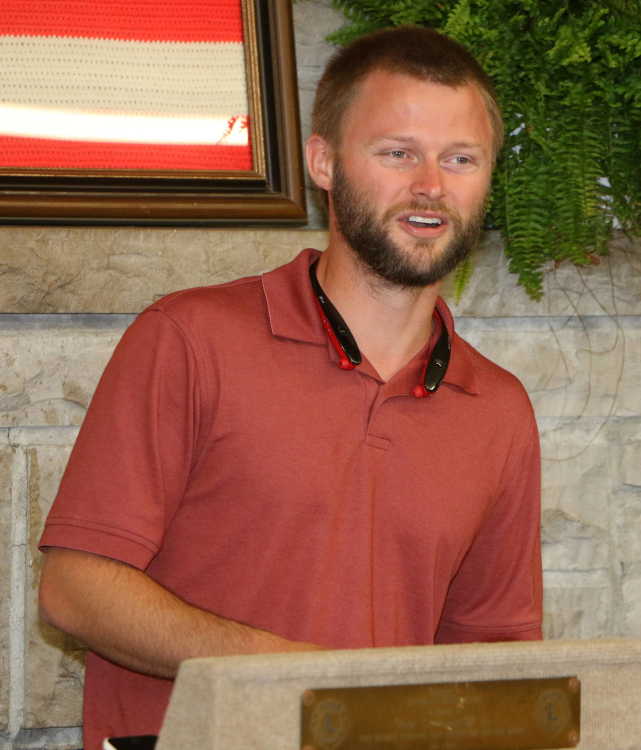 Justin Chlapecka, with the Cooperative Extension Service for Poinsett County, spoke to the Trumann Lions Club last week about the new study being done on ticks in Arkansas.
Chlapecka said the study will help provide information on the tick population. "We want to find out what species of ticks live in Arkansas and where they can be found. We also want to find out what diseases they may carry and what area those ticks are in," Chlapecka said. The study will not be used to diagnose individual cases of tick-borne diseases.
The ticks can he harvested from deer, pets, trapping or if one gets on your person while doing outdoor activities. "We need the help of everyone to make this study work. Those that fish, hunt, or do lots of activities outdoors can be very beneficial to this study," Chlapecka said.
Chlapecka had some tick kits with him and told the group there are more kits available at any extension office. The collection process seems pretty easy. The tick must be alive and intact, specimens must have their mouths intact, and the location must be recorded using GPS coordinates or the name and address of where tick was found.
"With your help, we can make this study a success and learn so much about the ticks in Arkansas," Chlapecka said.