Witherspoon is Marked Tree's first female officer
Friday, June 30, 2017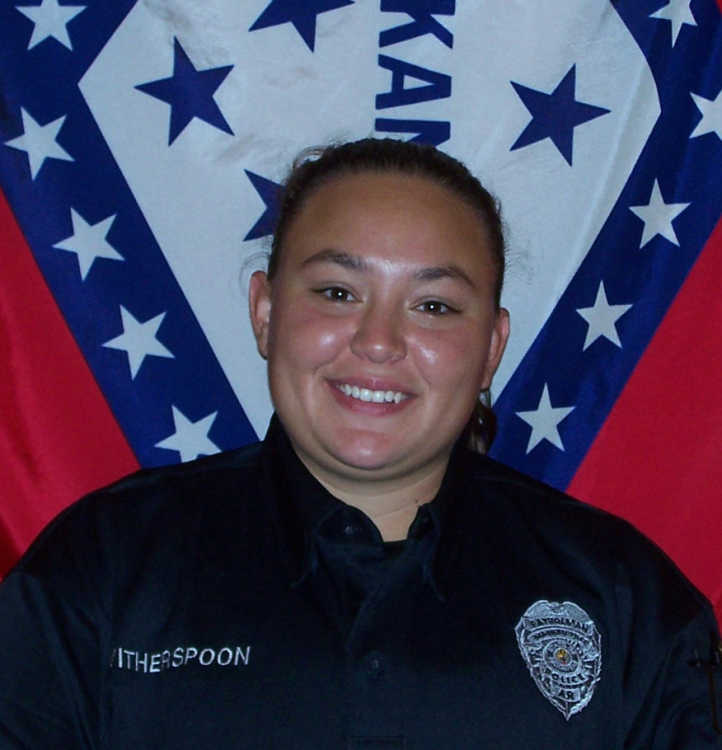 Marked Tree Police Department's first female officer, Jennifer Witherspoon, started work Monday.
"I'm excited," Witherspoon said. "I'm ready to get started, get out there, and get on the road."
Witherspoon said her end goal is to be an Arkansas Game and Fish game warden, and part of the requirements for that involves having at least two years experience in law enforcement or military. When she heard about the department's part-time officer course, she felt it was a great way to get her foot in the door.
Witherspoon said that while she knows some people may not think women should be in law enforcement, she is still excited about being Marked Tree's first female officer. "It's a little nerve-wracking, but it's definitely more exciting than not," she said.
She is also looking forward to working with the other Marked Tree officers, whom she has already gotten to know through the training class. "They all have been very welcoming," Witherspoon said. "They seem to be excited as well. I'm sure they'll take me under their wing, teach me what I need to know, and get me going."