Gary Anderson
Monday, July 10, 2017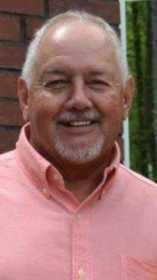 TRUMANN - Mr. Gary Luchion Anderson, 63, departed this life Thursday, July 6, 2017 in Trumann. He was born June 30, 1954 in Trumann and was a lifetime resident of Trumann. He was the Trumann City Inspector, former Fire Chief for the City of Trumann,, past president of the Arkansas Fire Chief's Association, Poinsett County Justice of the Peace member, past president and member of the Trumann Lions Club and manager of the Trumann Country Club. He was preceded in death by his twin sister, Barrie Lynn Golden and his parents, Lionel Gilman "Andy" and Lorene Christene Linam Anderson.
He is survived by his wife, Deborah Anderson of Manila; one son, Blake and wife Mary Beth Anderson of Trumann; one grandson, Luke Anderson; two sisters, Sharon Anderson of Trumann and Patsy and husband Bill Adams of West Memphis; one brother, Lionel Anderson of Jericho, Ark.; and several nieces and nephews.
Funeral service will be Tuesday at 1:30 p.m. at the First Baptist Church in Trumann with Alan McClung officiating. Burial will follow in Jonesboro Memorial Park Cemetery under the direction of Thompson Funeral Home in Trumann..
Pallbearers will be Richard Mabe, Greg Green, Revis Kemper, Anthony Blackwood, Jeremy Winkles and Bo Hickey. Honorary pallbearers will be Damon Slinkard, Ernie Link and Bobby New.
Visitation will be Monday from 5:00 p.m. until 7:00 p.m. at First Baptist Church, 1301 Highway 69 West, Trumann, AR.
An online register book can be signed at www.thompsonfuneralhome.net.