Perry Harness
Monday, July 10, 2017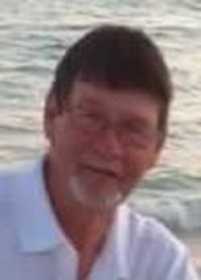 TRUMANN - Mr. James Perry Harness, 66, departed this life on Sunday, July 9, 2017 at the family residence. He was born in Jonesboro and had lived most of his lifetime in Trumann. He was a sales clerk for Home Depot, former plant manger for Earle Industries in Earle, Ark., a former employee of Roach Mfg. and of the Baptist faith. He was preceded in death by his parents, Herschel L. and Edith Hazel Massey Harness
He is survived by his wife, Brenda Harness of the home; three sons, Dewayne A. Meridith of Nashville, Tenn., Richard Harness and wife Jennifer of Jonesboro and Cameron Adams and wife Aerial of Trumann; grandchildren, Noah and Reese McCallum, Taylor Gann, Sawyer Harness and Grace Lewis; two brothers, Don Harness of Lebanon, Tenn. and Allen Harness of Jonesboro.
Funeral services will be Tuesday morning at 10:00 a.m. in the chapel of Thompson Funeral Home with Rev. Kenneth Doke officiating. Burial will follow in Jonesboro Memorial Park Cemetery in Jonesboro, Ark.
Visitation will be Monday from 5:00 to 7:00 p.m. at Thompson Funeral Home of Trumann.
An online register book can be signed at www.thompsonfuneralhome.net