Williams talks travel opportunities
Monday, July 10, 2017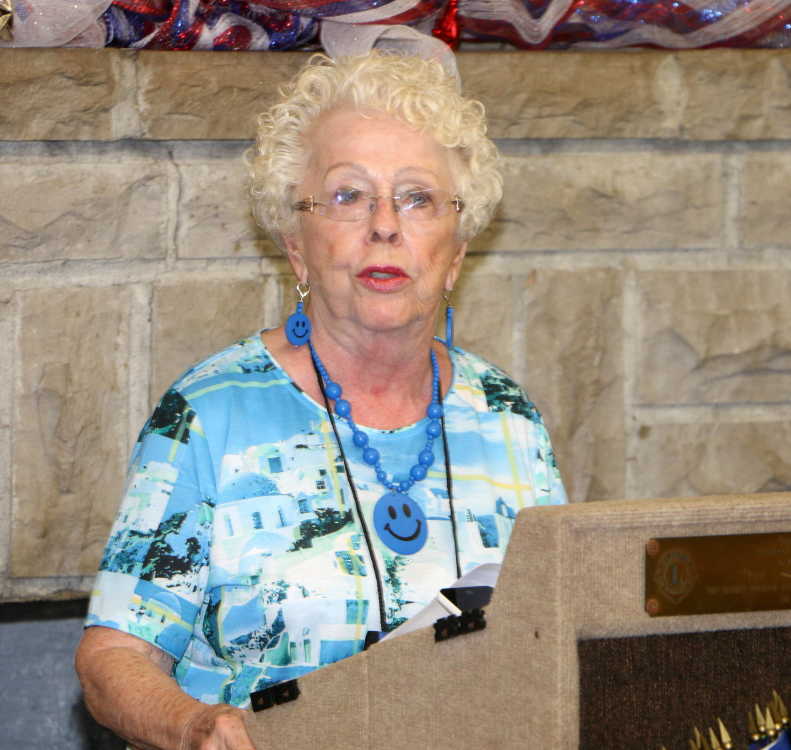 Emelda Williams of Travel With Us Jonesboro spoke to the Trumann Lions Club about the world of travel and about upcoming tours her company has to offer.
Williams told the group a little about herself and her husband. "We are both retired professors from Arkansas State University, and we lucked into the business we have now," Williams said. "I went into the business, Travel With Flare, as it was known, and the girl was upset. She said if they don't raise $15,000, they were going to lose the business. I said I'd pay $15,000 for it and she said: sold!" Williams said.
Williams said they bought the company assets and changed the name to Travel With Care. "That lasted one day because everyone thought we were a ambulance service. We changed to Travel With Us, and that's what it's been ever since," Williams said. She said that she loves to travel and help others do the same, and it gives them something to do in their retirement years.
Williams shared some of the customs of other countries with the the club. "I'm a school teacher at heart, and I like to teach when I have the chance," Williams said. She told the group that if you are in Japan, you should always slurp the soup, don't ever tip the waiter, and it's okay to ask any type of personal question. In China, she said it's acceptable to spit on the floor. In Argentina, you should never be on time; always be late to your appointment. Cab drivers in Australia and New Zealand expect you to ride in the front seat if you are the only passenger. In India, it's acceptable to eat with your hands, and you always shake hands with your right hand. "The left hand is used for less sanitary purposes," Williams said.
A mom and pop organization, Williams said her company offers travels of all kinds. Cruises, coach tours, all inclusive, or guided. "We want to help you make memories," Williams said. Williams told the group she's gone on 275-300 cruises and enjoys all of them. "My three favorite places to go are Santorini, Tahiti, and San Antonio," Williams said.
Williams told the group of some travel opportunities for the remainder of 2017. They have trips planned to Noah's Ark Encounter and Creation Museum in July, a Boston/Salem/Cape Ann tour in September, along with New England and Canada in the same month. Albuquerque and Santa Fe in October and Christmas at Disney in December featuring Magic Kingdom, Disney Springs, and the Holy Land Experience. Two trips featured in 2018 are Tulip Time in the Netherlands and Colorado's Historic Train Excursions.
"Live for yourself! Travel and have fun," Williams said. When asked what country had the best food, her answer was quick, "All of them have great food. The best is always the last one I've been at."