Intergovernmental council meets in Harrisburg
Monday, July 17, 2017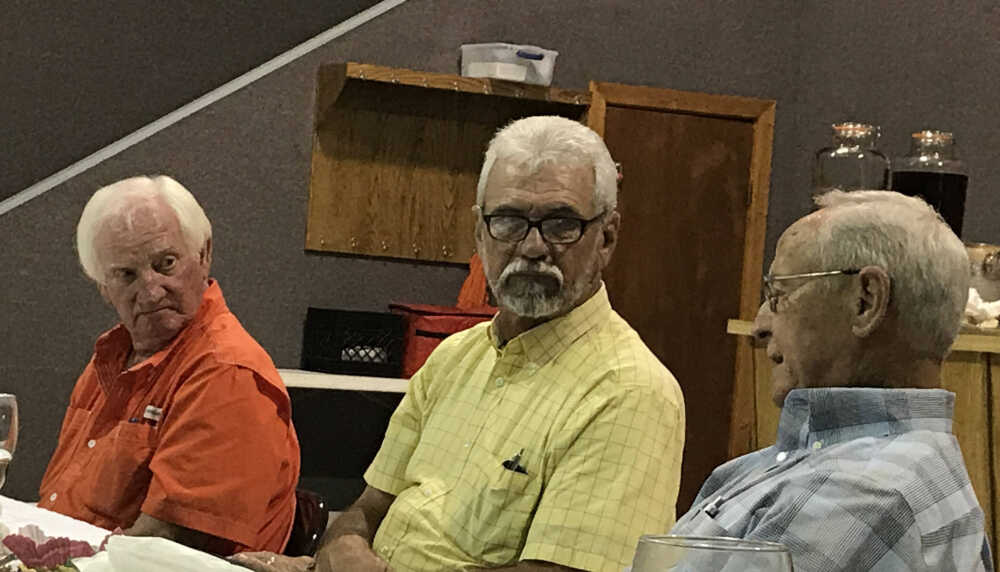 The intergovernmental cooperative council had a small turnout this quarter for its meeting in Harrisburg Tuesday. County Judge Bob Cantrell met with mayors Randy Mills, Dale Dunlap, and William Wood along with other county officials to give quarterly updates.
Judge Cantrell noted that the county courthouse received a grant of over $81,000 to redo the top of the courthouse to address water leak problems. He also said the courthouse is going through a lot of remodeling. "When it becomes 100 years old next year, we want it to look like it's supposed to," Cantrell said.
He said the county is working to build back up some of the roads that were damaged by flooding, finished work on a new bridge at Redmond Road last week, and received money from the state for three miles of asphalt on county roads near Trumann. He said the county has already been approved for 1.5 miles of asphalt for next year.
Harrisburg Mayor Randy Mills talked briefly about potential manufacturing jobs. Southeastern Medical Solutions held a job fair for a potential medical marijuana cultivation facility, and the city also held a town hall meeting regarding the facility on July 13. Mills said the facility could bring in 75-100 jobs. Mills also said there is another business opportunity the city is working on, and all he could say at the moment was that it could add another 60 jobs.
Mills said the city is using a Parks and Recreation grant to redo the ballfield the high school softball team uses and to add playground equipment to another park. The city is also working streets, the new water well--which is ready for the well rig drilling to begin--and the the filter at the waste water plant will be replaced due to corrosion.
Concerning the draining of Lake Poinsett, Mills said Lake Poinsett State Park will not only remain open but will expand and that lake will be down for about five years.
Lepanto Mayor Dale Dulap said that the city is finally done with its project to replace the water lines and is moving on to working on the sewer lines, which will open for bids on July 25. He said he felt one thing that was helping the water quality was putting in cutoff valves that allow the city to flush the lines.
Waldenburg Mayor William Wood said they are doing all right. "Thank God for the traffic because it has saved us. We're a very fortunate town," he said.