Deborah Mitchell
Tuesday, July 18, 2017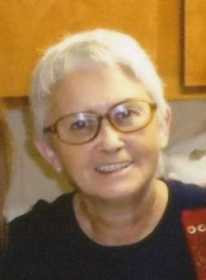 TRUMANN - Mrs. Deborah Karen "Debby" Mitchell, 67, departed this life on Wednesday, July 12, 2017 at NEA Baptist Memorial Hospital in Jonesboro, Ark. She was born Tuesday, November 15, 1949 in Jonesboro to the late K.J. Hendrix and Addie Mae Combs Hendrix Gibson and lived her lifetime in Trumann. Debby was retired from the Trumann Housing Authority and a member of Pleasant Valley Baptist Church in Trumann. She was preceded in death by her husband, Bobby Neal Mitchell and her parents.
She is survived by two daughters, Karen Mitchell and Marilyn Mitchell both of Trumann; one son, Coly Mitchell of Trumann; three grandchildren, Anna Claire Ballard, Emily Grace Witt, and Jessica Mitchell; one great-grandson, Bobby Lynn Brooks; and two brothers, Ken Hendrix and wife Mary Kay of Cabot, Ark., and Doug Hendrix of Trumann;
Funeral services were held July 15th at Pleasant Valley Baptist Church in Trumann with Rev. Larry Loggins officiating. Burial followed in Jonesboro Memorial Park Cemetery in Jonesboro under the direction of Thompson Funeral Home of Trumann.
Pallbearers were Lee Watson, Jerry Hendrix, Dennis Hendrix, Robert E. Hendrix, Phillip Hendrix, and Robert Hendrix
An online register book can be signed at www.thompsonfuneralhome.net