Wiggins selected to play for USA high school team
Thursday, July 20, 2017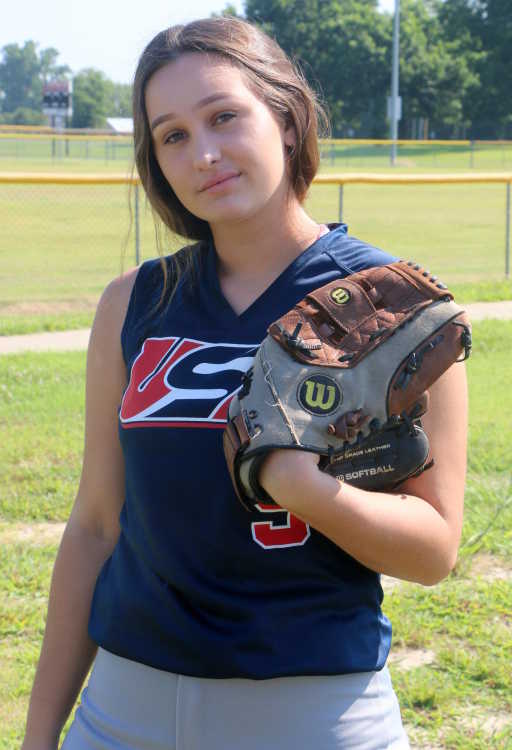 Madison Wiggins of Lepanto will get to lace up her softball shoes one more time before she starts her senior year at East Poinsett County high school. Wiggins was selected to play by American International Sports Team (AIST) for the USA high school team who will travel to the Dominican Republic for a series of games.
Wiggins will fly out of Memphis Thursday morning headed to Miami where she will meet up with the 12 other members of the team before heading to their final destination. Wiggins said she received an invitation in the mail to play for the team. "I got the invitation in the mail to be a part of the team. I'm the only player from Arkansas on the team," Wiggins said. Asked if it'll be hard playing with girls she has never met, Wiggins said she didn't think so. "I've gotten to know a few them through social media and they all have been great getting to know them," Wiggins added.
Wiggins said he will pitch along with seeing playing time at shortstop and third base. With two good pitchers on her high school team that finished at 22-9, Wiggins didn't see much time on the mound. She posted a 3-0 record while pitching 13 innings with an earned run average of 3.23. She allowed nine runs on 16 hits with four walks and ten strikeouts. Playing shortstop for a majority of the season, Wiggins had a .903 fielding percentage. At the plate she batted .261 collecting 24 hits with 13 runs batted in, 11 runs scored and six stolen bases. The Lady Warriors were regional runner-ups advancing to the Class 2A state softball tournament before losing in the first round to eventual state champion Rison 7-1.
Wiggins said they will play a game each morning they are there with a schedule of activities they will do in the their afternoon. "We have a schedule of events for each day. We will work with the under privileged kids while there as we also have tour the country on educational guided tours," Wiggins said.
Wiggins said she is excited to be going to play for the USA and that it is a honor to do so. "I'm so excited to go play softball with the other girls. It's such an honor to play wearing the red, white and blue. It makes me feel proud for myself to be able to go represent our country," Wiggins said.