Douglas Winningham
Tuesday, July 25, 2017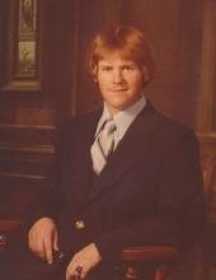 HARRISBURG- Douglas Edward Winningham, 54, passed away Thursday, July 20, 2017.
He was born April 13, 1963 in Jonesboro. Doug was a mechanic, and a retired rice, beans and wheat farmer. He was a member of the Crowley's Ridge Cruisers and loved to hunt and fish. Doug was a member of the County Line Church of Christ.
He is survived by his mother, Sue Winningham of Harrisburg; a son, Aaron Winningham (Morgan) of Bay; a daughter, Mattie Blasingame (Trevor) of Trumann; a brother, Jackie Winningham of Harrisburg; two grandsons, Grant Winningham and Brayden Blasingame.
He was preceded in death by his father, Jack Bennett Winningham.
A celebration of his life was held July 23rd at Gregg-Langford Bookout Funeral Home with Gary Hill officiating. Interment was private.
Honored to serve as pallbearers were Rolland Wade, Brad Clines, Terry Lynn, Donald Combs, Mark Ruffin and David Clines. Honorary pallbearers were Dean Terry, David Reeves, Mike Orr and David Lapiro.