Willie Jo McGirr
Tuesday, July 25, 2017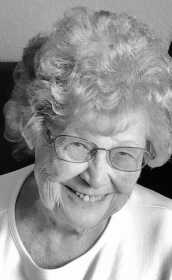 MICHIGAN CITY, IND. - Willie Jo McGirr, 91, of Michigan City, Ind., formerly of Trumann, Ark., passed away July 19, 2017. She was born September 24, 1925 in Harrisburg, Ark. to Harry Lee and Alma (Hunt) Pippinger. Willie Jo is survived by her son, Gary Lowry and his wife Sharon of Michigan City; brother, Danny (Donna) Pippinger of Trumann; sister, Lucille (Leroy) Dobbins of Trumann; eight grandchildren; 16 great grandchildren; and one great-great grandchild. She was preceded in death by her parents; husband, Robert McGirr; son, Jimmy Lowry; daughter, Brenda Sobecki; brothers, Marvin Pippinger, Bobby Pippinger and sister, Anne Peo.
Willie Jo enjoyed scrapbooking and ceramics. Her favorite pastime was talking with her family, especially her sister, Lucille.
Private family services for Willie Jo will be held at a later date. Arrangements made with Edmonds & Evans Funeral Home, 517 Broadway, Chesterton, IN. Cremation services provided bt Heritage Crematory, Portage, Ind.
Online condolences may be made to the family at www.ee-fh.com.