ASU's Hansen, Wand join award watch lists
Thursday, July 27, 2017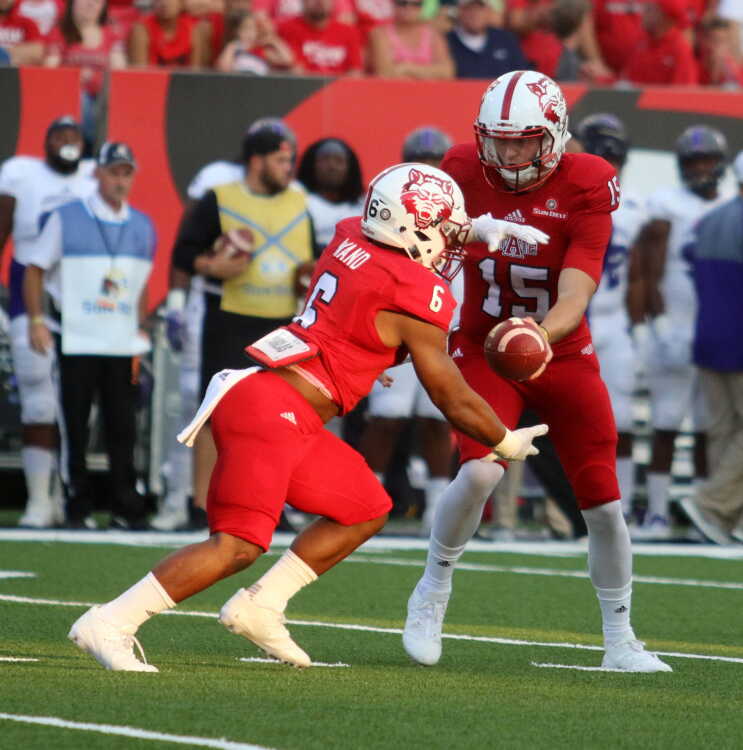 Arkansas State redshirt junior quarterback Justice Hansen has been named one of 47 nominees for the 2017 Johnny Unitas Golden Arm Award. The award is given annually to the nation's top quarterback, acknowledging performance on the field as well as character, citizenship, integrity and honor for the game of football.
Hansen was a 2016 All-Sun Belt Conference Honorable Mention selections after passing for 2,719 yards and 19 touchdowns. He went 8-2 as a starter and helped the Red Wolves to a victory over UCF in the Cure Bowl, while guiding the offense to 219.2 yards per game. He posted 2,850 yards of total offense, the seventh most in school history. He also averaged 8.0 yards per pass completion, the highest mark in the Sun Belt and 31st best in all of FBS. He threw for at least 200 yards in seven games and had a season-high of 393 yards against Louisiana-Lafayette, which was the sixth most in A-State history in a single game. Hansen joins Corey Leonard as the only two quarterbacks in Red Wolves' history to have been named to the award's watch list.
Hansen was a two-time Sun Belt Conference Offensive Players of the Week in 2016, and was named a Manning Award Star for the week of Oct. 31 after passing for 303 yards and four touchdowns in a victory over Louisiana-Monroe.
He was a fourth-team All-Sun Belt Conference pick by Phil Steele and was ranked as the No. 43 "Top NFL Draft Eligible Quarterback" in the nation by the publication as well.
Junior running back Warren Wand has been named to the 2017 Doak Walker Award List, presented annually to the nation's best running back.
Wand was a second All-Sun Belt Conference selection in 2016 after he finished the year with 879 rushing yards and seven rushing touchdowns. He ranked seventh in the SBC in all-purpose yards with 89.1 per game (1,158 total; 879 rushing and 279 receiving) and had at least 75 yards rushing in five games. Wand caught a season-high five passes against Georgia Southern and had at least one catch in nine contests a year ago. He posted a season-high two touchdown receptions against ULM and had over 100 all-purpose yards in three games.
Wand has been named an All-SBC Second-Team Preseason pick by Lindy's, Athlon and Phil Steele publications. He enters the season needing 412 yards to become the 13th player in school history with 2,000 rushing yards in a career.