Rodeo coming back to the Convo
Thursday, August 3, 2017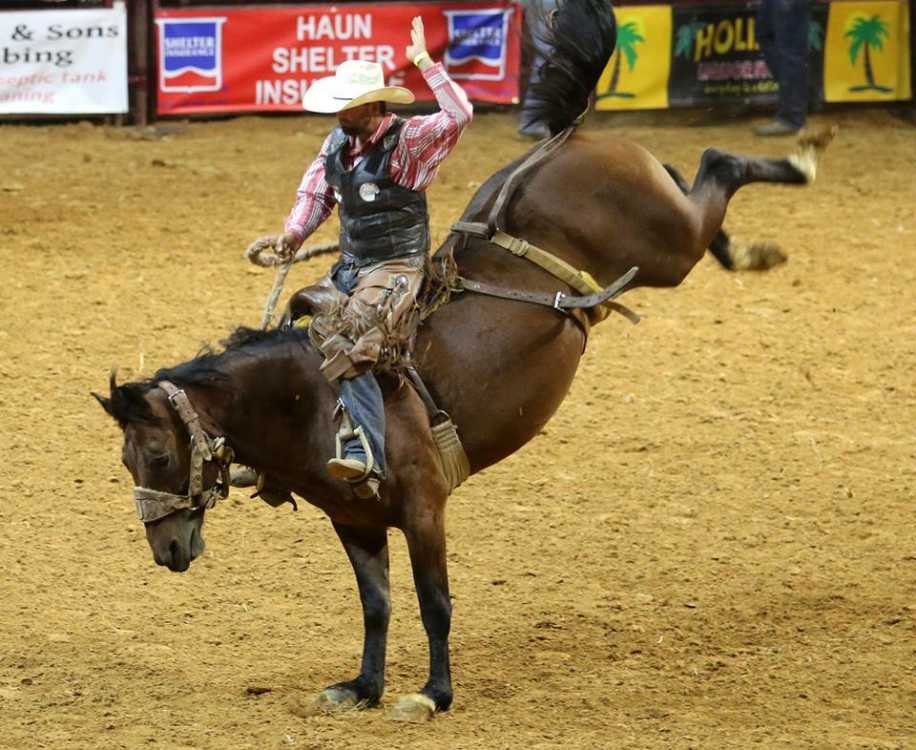 The NE Arkansas Pro Rodeo is back at the Convo in Jonesboro, this time, in August. With this year's date the weekend before Jonesboro schools start back, it's a fun and affordable family event to cap off the end of summer break. "The August date worked out that way with the Convo schedule but it's really a great date for families to be able to come to the rodeo before busy fall activities get started," stated Bill Fitzgerald of Western Events, LLC, rodeo producer and promoter. "It's also very affordable with kid's tickets starting at $8 and adults at $13."
In addition to the exciting PRCA rodeo events each night – barebacks, saddle broncs, team roping, steer wrestling, tie down roping, barrel racing and bull riding – there is also some other fun lined up. Arkansas native, Cody Sosebee, sponsored by Purcell Tire, will be "clowning around" with the audience like he did this year at the "Daddy of 'em All" Cheyenne Frontier Days. And, kids can get down in the dirt and into the rodeo action by participating in the Calf Scramble! Kids 6-12 can get up close and personal with some fuzzy little farm animals and win a prize for snatching a ribbon off the tail.
The rodeo is proud to partner with two great local organizations and donate a portion of the proceeds to them: Manila FFA and Diego Ranch, a therapeutic horseback riding facility. "Not only bringing a fun event to entertain the community but giving back to the community as well is an important part of the rodeo," said Fitzgerald.
Rodeo performances are August 11 & 12 at 7:30 PM each night inside the air conditioned ASU Convocation Center. For more information and tickets, go to www.NEAProRodeo.com or the Convo Box Office.