Burger King coming to Trumann
Monday, August 7, 2017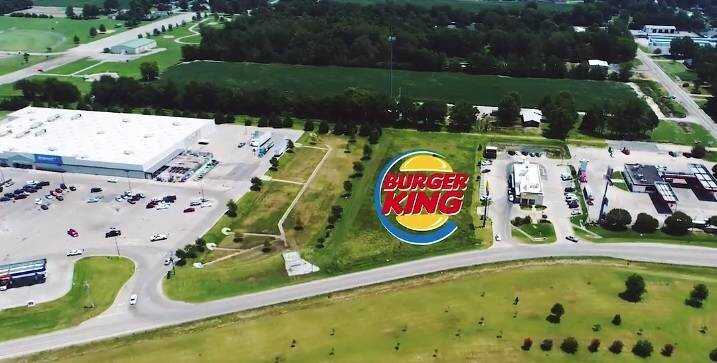 Haag Brown Commercial recently announced that a new restaurant is coming Trumann: a full-service Burger King, which will be located along I-555 on Industrial Park Access Road between the Walmart Super Center and McDonald's.
"We have been marketing this specific lot for several years and are thrilled that it has been purchased by such a strong global tenant," said Haag Brown Commercial Principal Joshua Brown. "It has been our goal to attract new businesses to the market that will add value to the surrounding property and excitement within the community."
TQ Real Estate, a Burger King franchise ownership group out of Bartlett, Tenn., purchased the 1.72 acre property on July 14 from a local investment group. Brown represented the seller in this transaction while HBC Agent Garrett McPherson represented both parties.
"It has been a great experience working with Steve Canada and their Burger King franchise group over the last six months," McPherson said. "They are bringing a restaurant back to Trumann that left over 12 years ago. This is a perfect example of the emergence of new construction occurring in different parts of the city as local investors and a few national companies begin to build new facilities."
Trumann has especially experienced tremendous growth in the area along I-555. As the only Walmart Super Center between Jonesboro and West Memphis, this retail development, which also includes Murphy USA, Unico Bank, McDonald's, and Orscheln Farm & Home, services a trade area of approximately three times the city's population.
"There is a major push for change and development occurring within this retail market, and we are excited to be a part of it," Brown said. "We feel that this will positively effect the entire community and stimulate even more growth."
This property is one of three Walmart out-parcels that Haag Brown Commercial has on the market. The second parcel will be the site of the new 7,000 square foot NEA Clinic, leaving the final parcel, a 1.27 acre tract in front of Orscheln, available.