Vender "Buster" Willis, Jr.
Wednesday, August 9, 2017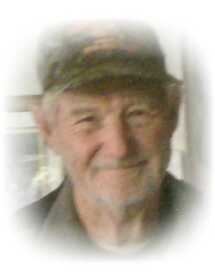 TRUMANN - Vender "Buster" Willis, Jr., 85, passed away peacefully at the home of his daughter, Rhonda Willis, on July 31, 2017. He is the son of the late Vender and Elsie Mae Engles Willis, Sr. born September 7, 1931 in Jonesboro, Ark.
Buster lived the greater part of his long life in Trumann. He was taught to fish and hunt by his father, Vender Sr., along the St. Francis River having grown up at Stevens Landing south of Trumann. Buster's trade was fishing, hunting, turtling, trapping, and hunting along the St. Francis River at Trumann and, for 25 years, he fished and turtled and was a professional fishing guide along the Mississippi River at Brandywine, Tenn. and continued to fish well into his 80's. He was a former employee of the Singer Co.
On December 26, 1961, he married Clytee Spence of Trumann. Together they had three children, two sons, Brian Keith Willis, Jerry Dale Willis, and his daughter, Rhonda Willis.
Preceding Buster Willis in death are his parents, Vender and Elsie Willis; his sister, Wilma Willis Burns; two sons, Jerry Dale Willis and Brian Keith Willis, and his granddaughter, Fallon Willis Huffines. Surviving family members are his wife of 55 years, Clytee Spence Willis of the home; Rhonda Willis of Jonesboro; grandchildren, Brian Willis, Jerri Mae Willis and Lara Willis Stepp all of Jonesboro; six great-grandchildren, Mason, Madison, and Mallard Huffines, Makenna and Kason Stepp, and Baby Willis Mendiola due in November, and other family members and friends.
Graveside services were held August 3rd at Jonesboro Memorial Park Cemetery in Jonesboro, Ark.
An online register book can be signed at www.thompsonfuneralhome.net