Paul Gairhan
Wednesday, August 9, 2017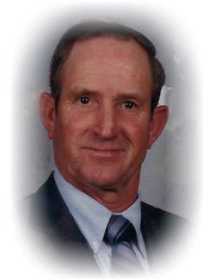 TRUMANN - Mr. Paul Joseph Gairhan departed this life Friday, August 4, 2017 at Flo and Phil Jones Hospice House in Jonesboro, Ark., at the age of 83. He was born Thursday, January 18, 1934 in Trumann and was a lifetime resident of Trumann. Mr. Gairhan was a retired farmer, a member of the Masonic Lodge and of the Baptist faith. He was preceded in death by one daughter, Belinda Gairhan, two brothers, Herman & William Gairhan, and his parents, Nathan and Lorean Akins Gairhan.
He is survived by his wife of 44 years, Joyce E. Skaggs Gairhan of the home; two daughters, Deborah Shaffer and husband Gary of Nashville and Linda McWayne and husband Darrel of North Little Rock; one son, Jerry Ferguson and wife Beverly of London, Ark.; two brothers, Earl Gairhan of Jonesboro and Wayne Gairhan of Trumann; six grandchildren, Heather Ferguson, Jeremy Ferguson, Devin McWayne, Courtney Coats, Chelsey Shaffer and Miles Dylan McWayne; and three great-grandchildren, Reice Doke, Kendyll Ferguson and Oakley Coats.
Funeral services were held August 8th at the Friendship Assembly of God near Jonesboro, Ark., with Rev. James Moore and Rev. Darrel Miller officiating. Burial followed at Jonesboro Memorial Park Cemetery under the direction of Thompson Funeral Home in Trumann.
Pallbearers were Jeremy Ferguson, Miles Dylan McWayne, Michael Gairhan, Charles Gairhan, Dennis Penter Jr., and Johnny Whitman.
An online register book can be signed at www.thompsonfuneralhome.net.