Ernest Richards
Wednesday, August 16, 2017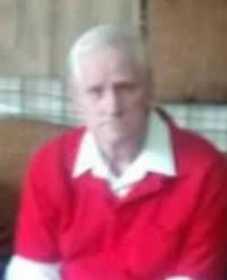 TRUMANN - Mr. Ernest Leroy Richards, 75, departed this life on Sunday, August 13, 2017 at St. Bernards Medical Center in Jonesboro, Ark. He was born Saturday, February 28, 1942 in Trumann and was a lifetime resident. He was a truck driver and of the Baptist faith. He was preceded in death by two brothers, John "J.T." Richards and Kenneth Richards; and his parents, George Flavis and Irene Glasgow Richards.
He is survived by his wife of 36 years, Clara Hill Richards of the home; one daughter, Sandy Campbell and husband Earl of Montgomery, Tex.; four sons, Randy Richards and wife Debbie of Trumann, Terry Richards and wife Lori of Trumann, Scott Richards of Trumann and Chad Richards of Bath, Ontario Canada; four grandchildren, and ten great-grandchildren.
Funeral services were held August 15th in the chapel of Thompson Funeral Home. Burial followed at Jonesboro Memorial Park Cemetery in Jonesboro, Ark.
An online register book can be signed at www.thompsonfuneralhome.net