NEA Baptist breaks ground on new facility
Monday, August 21, 2017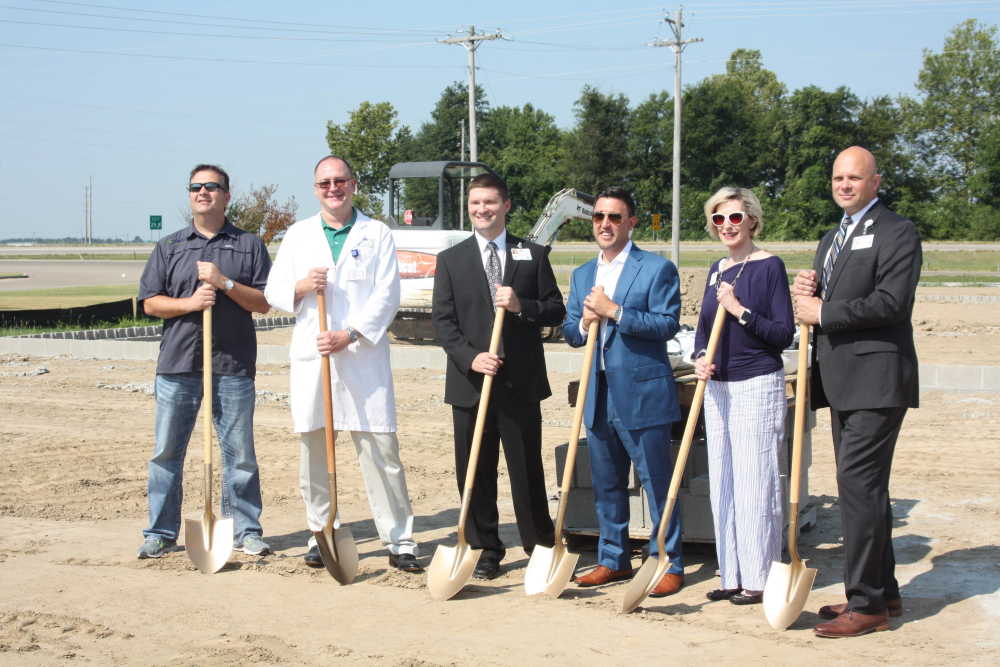 NEA Baptist broke ground Aug. 9 on a new facility for their Trumann clinic. The 8,050 square foot medical facility will be on 1.2 acres in front of Orscheln on Industrial Park Drive.
"This was a long time in the making," said Brad Parsons, NEA Baptist CEO, during the groundbreaking ceremony. "This new facility is something we're very proud to offer this community and the region."
NEA Baptist has been in Trumann for 15 years. In addition to offering internal medicine and pediatrics, Dr. Andrew Walters, who works at the Trumann clinic, said they will have the capacity to bring in other specialitaties as well.
The new facility will have a 1,050 square foot Physical Therapy program in house as well as three full-time health care providers, 15 exam rooms, four physician offices, and extra exam rooms for specialty services.
Dr. Ronald Barnett, who said they had a full clinic within six months of moving to Trumann 15 years ago, said he is excited for the opportunity to expand and grow.
Josh Brown, with Haag-Brown Development, told those gathered that they have been working on the project since 2011. "We think this clinic is going to be a game changer," Brown said, "not just for seeing patients but for entry into the health system."
The new clinic is expected to be complete in early 2018, possibly by February.